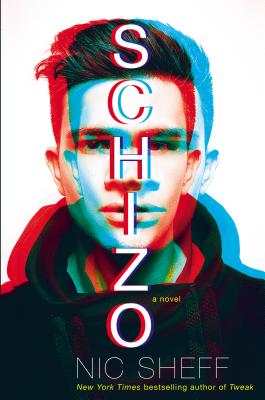 Schizo
Hardcover

* Individual store prices may vary.
Other Editions of This Title:
Digital Audiobook (9/29/2014)
Paperback (9/8/2015)
Description
The fascinating, shocking, and ultimately quite hopeful story of one teen's downward spiral into mental illness by the bestselling author of Tweak. Miles's little brother Teddy is missing. The police believe he drowned at the beach--the very same day Miles had his first schizophrenic episode. But Miles knows better--Teddy is alive. Kidnapped. There was even a witness Fueled by guilt, Miles sets off to rescue Teddy. There is so much to overcome, though. The endless pills he must take. The girl who steals his heart and plays with it. The black crows that follow him. As seen through Miles's distorted perception, his world closes around him as he pushes to keep it open. What you think you know about his world is actually a blur of gray, though, and the sharp focus of reality proves startling. The New York Times bestselling author of Tweak offers a fascinating and ultimately quite hopeful story of one teen's downward spiral into mental illness. Praise for SCHIZO: Included in CNN.com's roundup of "new titles to feed your YA addiction" "Readers fascinated by the dark side of the human mind in realistic fiction will enjoy this deft portrayal of a brain and a life spiraling out of control. Miles is an endearing character whose difficult journey will generate compassion and hope." -School Library Journal " T]he crafting of the plot and the convergence of the different storylines keeps pages turning. Schizo is a thrilling read for teens." -VOYA " A}n insightful perspective on one teen's struggle with mental illness." --Publishers Weekly "Miles's clipped first-person narration is immediate and intimate." --Horn Book " A] heartbreaking story, but particularly important in the climate around mental illness today." -Bustle.com
Philomel Books, 9780399164378, 263pp.
Publication Date: September 30, 2014
About the Author
Nic Sheff is a columnist for The Fix and the author of two memoirs about his struggles with addiction, the New York Times-bestselling Tweak: Growing Up on Methamphetamines and We All Fall Down. He also wrote for the hit TV series The Killing. Nic lives in Los Angeles, California. Follow @nic_sheff. Meet Nic Sheff, the bestselling author of Tweak, an unforgettable memoir, who now delivers a gripping debut novel. "As a teenager and young adult, I struggled with drug and alcohol addiction, as well as severe mental illness issues--bipolar disorder, depression, psychosis. My first two books were memoirs about my experience battling addiction. For my first novel, I wanted to continue my exploration of psychological issues within the framework of a thriller. When two of my family's friends, both high-schoolers, were diagnosed with schizophrenia, I began researching the illness. Apparently this disease, which often lies dormant in teens, has been surfacing earlier and earlier in those with a genetic predisposition to the illness after these kids try smoking pot--because our pot is so much stronger than it ever has been. I wanted to examine what happens to someone who experiences the symptoms of schizophrenia while still a teenager, someone trying to balance the hardships of mental illness at such a fragile time of life--the everyday struggles of high school and relationships. Much of the novel is borrowed from my own experience, but it is also a departure. I hope it shows that mental illness is not a death sentence."
or
Not Currently Available for Direct Purchase