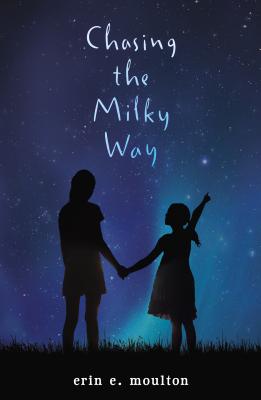 Chasing the Milky Way (Hardcover)
Philomel Books, 9780399164491, 283pp.
Publication Date: June 12, 2014
Description
In a book that pairs science with mental illness, and heart with adventure, Erin E. Moulton delivers a moving story about family, friendship and the lengths we go for the people we love.
Lucy Peevy has a dream--to get out of the trailer park she lives in and become a famous scientist. And she's already figured out how to do that: Build a robot that will win a cash prize at the BotBlock competition and save it for college. But when you've got a mama who doesn't always take her meds, it's not easy to achieve those goals. Especially when Lucy's mama takes her, her baby sister Izzy, and their neighbor Cam away in her convertible, bound for parts unknown. But Lucy, Izzy and Cam are good at sticking together, and even better at solving problems.But not all problems have the best solutions, and Lucy and Izzy mustface the one thing they're scared of even more than Mama's moods: living withouther at all.
Perfect for fans of Sharon Creech's "Walk Two Moons, "Jerry Spinelli's "Maniac Magee" and Katherine Paterson's "The Great Gilly Hopkins."
Praise for CHASING THE MILKY WAY
"""Chasing the Milky Way takes readers along for the highest of highs and lowest of lows. A much-needed addition."--"School Library Journal"
"A poignant story filled with chaos, deep affection and hope."--"Kirkus Reviews"
"An empathetic portrayal of mental illness full of sensitivity and, ultimately, hope."--"Booklist"
"Moulton...writes freely about children forced to assume adult responsibilities while remaining in touch with their idealism, and the possibility of everyday magic."--"Publishers Weekly.
About the Author
Erin E. Moultonisthe author of "Flutter" and "Tracing Stars." She grew up on a mountain in Vermont, receivedan MFA in writing for children from the Vermont College of Fine Arts along the way, and now lives in southern New Hampshire with her husband. You can visit her online at www.erinemoulton.com or follow her on Twitter@erinemoulton"
Advertisement