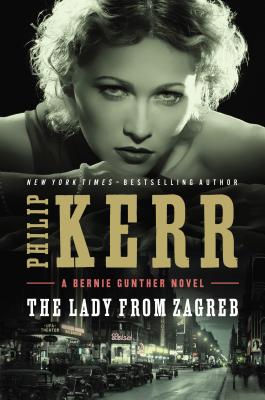 The Lady from Zagreb (Hardcover)
G.P. Putnam's Sons, 9780399167645, 432pp.
Publication Date: April 7, 2015
Description
From New York Times-bestselling author Philip Kerr, the much-anticipated return of Bernie Gunther in a series hailed by Malcolm Forbes as "the best crime novels around today." A beautiful actress, a rising star of the giant German film company UFA, now controlled by the Propaganda Ministry. The very clever, very dangerous Propaganda Minister--close confidant of Hitler, an ambitious schemer and flagrant libertine. And Bernie Gunther, former Berlin homicide bull, now forced to do favors for Joseph Goebbels at the Propaganda Minister's command. This time, the favor is personal. And this time, nothing is what it seems. Set down amid the killing fields of Ustashe-controlled Croatia, Bernie finds himself in a world of mindless brutality where everyone has a hidden agenda. Perfect territory for a true cynic whose instinct is to trust no one.
About the Author
Philip Kerr is the author of nine widely acclaimed Bernie Gunter novels, most recently The Man Without Breath. Field Gray, the seventh in the series, was a finalist for the 2012 Mystery Writers of America Edgar Award for Best Novel. Kerr has also been a finalist for the Shamus Award for Best Hardcover Fiction and he won the British Crime Writers Association's Ellis Peters Award for Historical Crime Fiction. Under the name P. B. Kerr, he is the author of the much-loved young adult series Children of the Lamp. He lives in London.
Advertisement