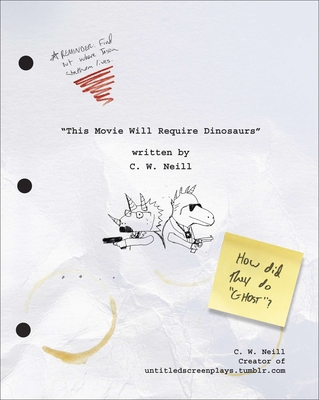 This Movie Will Require Dinosaurs (Paperback)
Perigee Books, 9780399167706, 181pp.
Publication Date: July 1, 2014
* Individual store prices may vary.
or
Not Currently Available for Direct Purchase
Description
Writing is hard. Millions of people have attempted to write a screenplay, and most of them have failed to finish it. Curt Neill should know: he's one of them. One day, while trying to get something down on paper, he wrote the following:
INT. I DON T KNOW, AN APARTMENT?
CURT sits on the couch or whatever. Maybe he's standing, it doesn t matter.
Neill laughed, enjoyed the jab at all the technicalities that come with writing a screenplay, and realized he had the spark for a great blog. Thus, Untitled Screenplays was born.
Gathering the most popular entries from the well-loved blog as well as material never before published, This Movie Will Require Dinosaurs is a collection of the most ridiculous, bizarre, and humorous starts at screenplays Curt has created. Featuring random doodles and scribbled notes that reflect the intricacies of the creation process as well as a spectrum of over-the-top unfinished scripts, this book will not only appeal to potential screenwriters, but also anyone who loves movies or just a laugh.
With This Movie Will Require Dinosaurs, C.W. Neill provides a unique and rare glimpse into the psyche and creative process of a struggling screenwriter. From the most basic of introductory scenes, to gigantic blockbuster action films, C.W.'s imagination spans across all genres and emotions. And he's never even made it to page 2.
"Wow, this book is good. Best I've ever read." - Steven Spielberg's neighbor's plumber
"C.W.'s style is unmistakably hilarious " - John Hollywood
"I still can't believe he actually wrote all these " - My buddy Randy

About the Author
After graduating from Western Oregon University in 2006, C.W. Neill (aka Curt Neill) moved to Los Angeles to pursue a career as a comedy writer and performer. In addition to performing live regularly, he has worked on numerous comedic web series and short films, and started the blog Untitled Screenplays in January of 2013.
Coverage from NPR
Advertisement