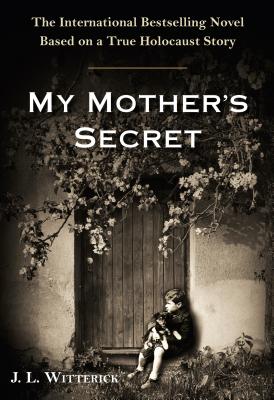 My Mother's Secret
A Novel Based on a True Holocaust Story
Hardcover

* Individual store prices may vary.
Other Editions of This Title:
Paperback (9/2/2014)
Paperback (3/25/2013)
Compact Disc (10/6/2015)
MP3 CD (10/6/2015)
Compact Disc (10/6/2015)
MP3 CD (10/6/2015)
Description
A novel based on a true story, a mother and daughter risk their lives to provide shelter to two families and aGerman soldier--all unbeknownst to each other--in a tiny two-room house in Sokal, Poland, during the Nazi invasion.
Based on a true story, MY MOTHER'S SECRET is a profound, captivating, and ultimately uplifting tale intertwining the lives of two Jewish families in hiding from the Nazis, a fleeing German soldier, and the clever and "righteous" mother and daughter who teamed up to save them.
Franciszka and her daughter, Helena, are unlikely heroines. They are simple people who mind their own business and don't stand out from the crowd. Until 1939, when crisis strikes. The Nazis have invaded Poland and they are starting to persecute the Jews. Providing shelter to a Jew has become a death sentence. And yet, Franciszka and Helena decide to do just that. In their tiny, two-bedroom home in Sokal, Poland, they cleverly hide one Jewish family of two brothers and their wives in their pigsty out back, another in a makeshift cellar under the kitchen floorboards, and a defecting German soldier in the attic--each group completely unbeknownst to the others. For everyone to survive, Franciszka will have to outsmart her neighbors and the German commanders standing guard right outside her yard.
Told simply and succinctly from four different perspectives, MY MOTHER'S SECRET is a reminder thatyou don t have to be extraordinary to make a difference. You can become extraordinary by making a difference.
This book was inspired by the true story of Franciszka Halamajowa, who, with her daughter, saved the lives of fifteen Jews in Poland during the Second World War. She also hid a young German soldier in her attic at the same time. Before the war, there were six thousand Jews in Sokal, Poland. Only thirty survived the war and half of those did so because of Franciszka.
G.P. Putnam's Sons, 9780399168543, 208pp.
Publication Date: September 5, 2013
About the Author
JL Witterick grew up in Canada, experiencing the multi-cultural environment which influenced her thinking about how different people can live in harmony. She has always been interested in Holocaust stories, finding the courage of many during this period to be touching and inspirational. She loves to write and wanted her debut novel to be meaningful. The warm response that she has received from readers is like a dream come true. "My Mother s Secret" is a bestseller in Canada and has been published in several countries around the world.Witterick has donated 100 percent of the advance from the book to various charities. These include providing books for children from impoverished communities, funding for medical research, and financial support for animal shelters. She loves all animals and considers her dog and cat to be part of her family. Witterick hopes that by writing this story and donating the proceeds from the advance, she will have honored those known as The Righteous Among the Nations."
or
Not Currently Available for Direct Purchase