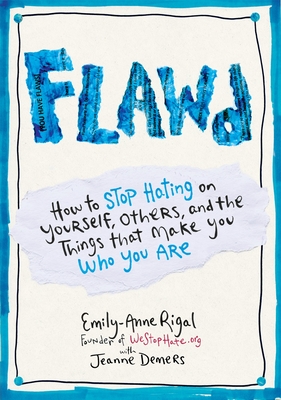 Flawd: How to Stop Hating on Yourself, Others, and the Things That Make You Who You Are (Paperback)
How to Stop Hating on Yourself, Others, and the Things That Make You Who You Are
Tarcherperigee, 9780399174032, 208pp.
Publication Date: August 18, 2015
Description
The journey to self-esteem is set in motion by an encounter with something we all have: a good flaw. And acceptance just saying yes to the presence of a good flaw is the way to cross into a world where wholeness, realness, and self-expression can put an end to bullying and combat negativity with positivity.
For anyone wanting to prepare for the social-emotional challenges they have to look forward to in school or dealing with the insecurities that arise while finding your way in the world, as well as anyone who cares about young people (parents, educators, mentors, psychologists, social workers, and such), "FLAWD" is" "an energetic guide for seeing flaws as the doorway to something more. With dynamic advice from teens and celebrities around the world, "FLAWD "is a perfect manifesto for readers looking to stop hate in the world.
Look at yourself: The importance of being a seeker, not a knower
Play with perspective: How your view of you is totally up to you
Embrace your totality: This includes all of you, the agony and the ecstasy
Redefine what defines you: See failure as the freedom to figuring it out, and flaws as the doorway to your depths
Use influence: Avoiding gossip, bullying and other negative influences for more skillful ones, including the simple yet powerful smile
With renewed awareness, readers will learn they can be a light to the world, letting others know that instead of (flaw) shame, it's possible to feel compassion, instead of (flaw) embarrassment, it's possible to experience curiosity, instead of (flaw) limitation, it's possible to know freedom.
About the Author
Founder and director of anti-bullying organization WeStopHate.org, 21-year-old Emily-Anne Rigal is one of Newsweek s 150 Most Fearless Women in the World. An activist, speaker, and YouTube personality, she is a recipient of the Peace First Prize and the TeenNick H.A.L.O. (Helping and Leading Others) Award. For more information, visit EmilyAnneRigal.com.

"
Advertisement