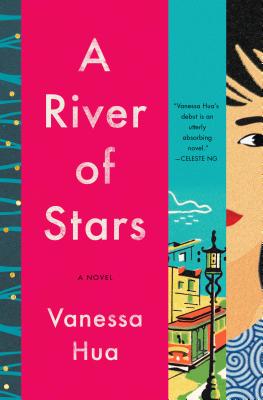 A River of Stars (Hardcover)
Ballantine Books, 9780399178788, 304pp.
Publication Date: August 14, 2018
Description
In a powerful debut novel about motherhood, immigration, and identity, a pregnant Chinese woman makes her way to California and stakes a claim to the American dream. Holed up with other moms-to-be in a secret maternity home in Los Angeles, Scarlett Chen is far from her native China, where she worked in a factory and fell in love with the owner, Boss Yeung. Now she's carrying his baby. Already married with three daughters, Boss Yeung is overjoyed because the doctors have confirmed that he will finally have the son he has always wanted. To ensure that his child has every advantage, Boss Yeung has shipped Scarlett off to give birth on American soil. U.S. citizenship will open doors for their little prince. As Scarlett awaits the baby's arrival, she chokes down bitter medicinal stews and spars with her imperious housemates. The only one who fits in even less is Daisy, a spirited teenager and fellow unwed mother who is being kept apart from her American boyfriend. Then a new sonogram of Scarlett's baby reveals the unexpected. Panicked, she escapes by hijacking a van--only to discover that she has a stowaway: Daisy, who intends to track down the father of her child. The two flee to San Francisco's bustling Chinatown, where Scarlett will join countless immigrants desperately trying to seize their piece of the American dream. What Scarlett doesn't know is that her baby's father is not far behind her.

A River of Stars is an entertaining, wildly unpredictable adventure, told with empathy and wit by an author the San Francisco Chronicle says "has a deep understanding of the pressure of submerged emotions and polite, face-saving deceptions." It's a vivid examination of home and belonging, and a moving portrayal of a woman determined to build her own future. Advance praise for A River of Stars "Splits 'the Chinese immigrant story' into a kaleidoscopic spectrum, putting faces to the many groups who come to America. Vanessa Hua's debut is an utterly absorbing novel about the ruthless love of parenthood and the universal truth that sometimes family runs deeper than blood alone."--Celeste Ng, New York Times bestselling author of Little Fires Everywhere and Everything I Never Told You

"Illuminates the lives of her characters with energy, verve, and heart. Hua tracks the minutest emotional terrain of these characters while simultaneously interrogating the cultural and economic forces that shape their worlds."--Emma Cline, New York Times bestselling author of The Girls
About the Author
Vanessa Hua is a columnist for the San Francisco Chronicle and the author of a short story collection, Deceit and Other Possibilities. For two decades, she has been writing, in journalism and fiction, about Asia and the diaspora. She has received a Rona Jaffe Foundation Writers' Award, the Asian/Pacific American Award for Literature, the San Francisco Foundation's James D. Phelan Award, and a Steinbeck Fellowship in Creative Writing, as well as honors from the Society of Professional Journalists and the Asian American Journalists Association. Her work has appeared in publications including The New York Times, The Atlantic, and The Washington Post. A River of Stars is Vanessa Hua's first novel.
Advertisement