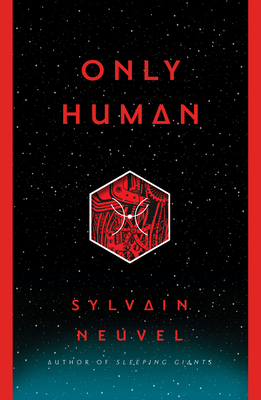 Only Human (Hardcover)
Del Rey Books, 9780399180118, 352pp.
Publication Date: May 1, 2018
Description
World War Z meets The Martian in the explosive follow-up to Sleeping Giants ("One of the most promising series kickoffs in recent memory"--NPR) and Waking Gods ("Pure, unadulterated literary escapism"--Kirkus Reviews). In her childhood, Rose Franklin accidentally discovered a giant metal hand buried beneath the ground outside Deadwood, South Dakota. As an adult, Dr. Rose Franklin led the team that uncovered the rest of the body parts which together form Themis: a powerful robot of mysterious alien origin. She, along with linguist Vincent, pilot Kara, and the unnamed Interviewer, protected the Earth from geopolitical conflict and alien invasion alike. Now, after nearly ten years on another world, Rose returns to find her old alliances forfeit and the planet in shambles. And she must pick up the pieces of the Earth Defense Corps as her own friends turn against each other.
About the Author
SYLVAIN NEUVEL dropped out of high school at age fifteen. Along the way, he has been a journalist, worked in soil decontamination, sold ice cream in California, and peddled furniture across Canada. He received a Ph.D. in linguistics from the University of Chicago. He taught linguistics in India and worked as a software engineer in Montreal. He is also a certified translator though he wishes he were an astronaut. He likes to tinker, dabbles in robotics, and is somewhat obsessed with Halloween. He absolutely loves toys; his girlfriend would have him believe that he has too many, so he writes about aliens and giant robots as a blatant excuse to build action figures (for his son, of course).
Advertisement