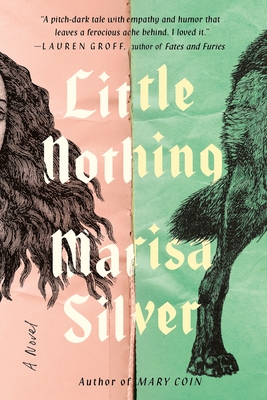 Little Nothing
Paperback

* Individual store prices may vary.
Other Editions of This Title:
Compact Disc (9/27/2016)
MP3 CD (9/27/2016)
Hardcover (9/13/2016)
September 2016 Indie Next List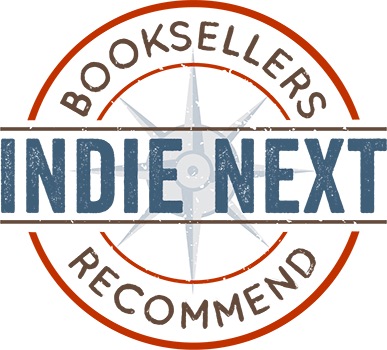 "Silver turns the oral tradition into fine literature with Little Nothing, a masterful work of fairy tale and folklore. Pavla, a dwarf born in Eastern Europe in the early 20th century, is a survivor who magically adapts time and again in order to overcome cruelty. Danilo loves her and is obsessed only with protecting her. This is a story of the power of transformation and the gift of finding the love we need, if not the love we seek."
— Maureen Stinger, The Fountain Bookstore, Richmond, VA
View the List
Description
A Huffington Post Book Club Suggestion • An O: The Oprah Magazine Fall Pick • A LitHub Book You Should Read This September • One of The Millions' "Most Anticipated" for 2016 • 2017 Ohioana Book Award Winner in Fiction

"Marisa Silver's beguiling new novel Little Nothing is a powerful exploration of the relationship between our changeable bodies and our just as malleable identities…Silver's storytelling skills are finely matched to her themes…meditative passages bloom with life."
—Matt Bell, The New York Times Book Review
 
A stunning, provocative new novel from New York Times bestselling author Marisa Silver, Little Nothing is the story of a girl, scorned for her physical deformity, whose passion and salvation lie in her otherworldly ability to transform herself and the world around her.

In an unnamed country at the beginning of the last century, a child called Pavla is born to peasant parents. Her arrival, fervently anticipated and conceived in part by gypsy tonics and archaic prescriptions, stuns her parents and brings outrage and scorn from her community. Pavla has been born a dwarf, beautiful in face, but as the years pass, she grows no farther than the edge of her crib. When her parents turn to the treatments of a local charlatan, his terrifying cure opens the floodgates of persecution for Pavla. Little Nothing unfolds across a lifetime of unimaginable, magical transformation in and out of human form, as an outcast girl becomes a hunted woman whose ultimate survival depends on the most startling transfiguration of them all.  Woven throughout is the journey of Danilo, the young man entranced by Pavla, obsessed only with protecting her. Part allegory about the shifting nature of being, part subversive fairy tale of love in all its uncanny guises, Little Nothing spans the beginning of a new century, the disintegration of ancient superstitions, and the adoption of industry and invention. With a cast of remarkable characters, a wholly original story, and extraordinary, page-turning prose, Marisa Silver delivers a novel of sheer electricity.
Praise For Little Nothing…
"Marisa Silver's fantastically inventive new novel counters expectations at every turn….The novel's open ending lingers unsettlingly in the mind….Silver manages to transform the fairy tale without losing its power."
—Fran Bigman, The Washington Post

"Marisa Silver's fourth novel, Little Nothing, is a marvelous book…[it] is steeped in strangeness, but it's driven by a basic question that frees the best novels and their heroes when the time comes to explore their worlds: What if there's something else out there?"
—Mark Athitakis, BarnesandNoble.com

"A dark fairy tale that pulses with life and anger, Little Nothing is a remarkable piece of fiction—fantastically written and beautifully crafted."
—The Bookbag (UK)

"A parable and a full-fledged, richly told story, with clearly drawn characters who beckon us to come along with them on their journeys….Silver shows us her capacity for fleet-footed writing. Little Nothing is a quick, pleasurable read, but one that's full of mysteries to stop and unpack."
—Maddie Crum, The Huffington Post

"In Little Nothing, Marisa Silver doesn't waver….she delivers a tale as mysterious as anything the Grimm Brothers might have collected….Little Nothing celebrates not only the unruly and lost parts of all our lives but also the possibility of their reordering and comprehension."
—Thomas Curwen, Los Angeles Times

"A beautifully told, heart-rending, can't-put-it-down read….Silver masterfully balances a riveting plot with deep meaning—exploring love and its inadequacies, the persistent and unequal power of sexuality, the cost of being an outcast in a fearfully conforming society. And her language is simply stunning."
—Connie Nelson, Minneapolis Star-Tribune

"Star-crossed lovers…Pavla serves to remind readers of the moral of the story, that a good soul can find transcendence in the face of unbearable odds. And in Danilo readers will recognize their own longing for transcendence and meaning as he transforms himself through pain and sorrow to a man of courage and ingenuity."
—Publishers Weekly

"Silver spins a fable-like tale of two star-crossed lovers in Eastern Europe in the early twentieth century….Pavla and Danilo circle each other but never quite come together until another startling transformation rips them apart, sending Danilo on a quest to find his lost love. Silver has created a gorgeously rendered, imaginative, magical yarn."
—Kristine Huntley, Booklist

"Little Nothing is a magnificent something, an inventive, unexpected story that seamlessly blends fable and folklore into the lives of characters who remain heart-wrenchingly real. That Silver wrestles with nearly unanswerable questions—What does it mean to occupy a body? What does it mean to be human? How transformative is love?—and still produces an exhilarating page-turner is a testament to her biting, beautiful prose. In addition to being a joy to read, this book challenged and changed me, and I can't imagine what else anyone would want from a work of art."
—Cynthia D'Aprix Sweeney, author of The Nest
 
"Little Nothing is the key to its own box, which opens and opens, transcending the limits of the very tale one thought one was reading. There is no limit. There is only the vaporous wonder of transformation, and the kernel of a spirit of a thing that can go on, and does. This book is a beautifully realized riddle."
—Rachel Kushner, author of The Flamethrowers
 
"By turns haunting, fanciful, and poignant, Little Nothing is the latest example of why Marisa Silver is one of our finest, most protean storytellers."
—Boris Fishman, author of A Replacement Life
 
"Part allegory, part fable, part love story, Little Nothing is unflinching, brutal, and yet exquisitely beautiful. This haunting and original novel—about the lengths people will go to escape persecution, the transformative power of compassion, and how one can find moments of grace and connection in a world filled with heartache—is unlike anything I've ever read before."
—Christina Baker Kline, author of Orphan Train

"In Little Nothing, the wizardly Marisa Silver conjures a pitch-dark tale with empathy and humor. An emotionally suspenseful allegory, the novel reveals how the world's expectations can torque a woman's identity and leave a ferocious ache behind. The novel twisted me up inside. I loved it."
—Lauren Groff, author of Fates and Furies, a National Book Award finalist
 
"With Little Nothing, the peerless Marisa Silver is at the height of her powers. Following one woman's transformation, Little Nothing reimagines the boundaries between mother and child, human and non-human, possible and impossible. Lyrical, raw, and urgent, this exquisite novel will take you to the outermost edges of heart and mind."
—Amity Gaige, author of Shroder

"Little Nothing is a wild, witty, and mesmerizing tale that plays with the dissidence of bodies and the transcendence of longing. Marisa Silver writes beautiful, seductive prose that always manages to be both wise and fleet; her inventive, romantic novel is compassionate and moving in wonderfully surprising ways."
—Dana Spiotta, National Book Award finalist and author of Innocents and Others and Eat the Document
Blue Rider Press, 9780399185809, 352pp.
Publication Date: August 22, 2017
About the Author
MARISA SILVER is the author of the novels Little Nothing and Mary Coin, a New York Times bestseller and winner of the Southern California Independent Bookseller's Award. She is also the author of The God of War (a Los Angeles Times Book Prize finalist); No Direction Home; and two story collections, Alone with You and Babe in Paradise (a New York Times Notable Book and Los Angeles Times Best Book of the Year). Winner of a Guggenheim Fellowship in the Creative Arts, Silver's short fiction has won the O. Henry Award and been included in The Best American Short Stories, The O. Henry Prize Stories, and other anthologies. She lives in Los Angeles.
or
Not Currently Available for Direct Purchase