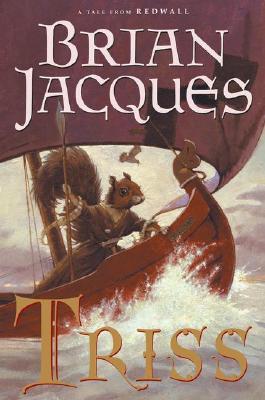 Triss (Hardcover)
Philomel Books, 9780399237232, 400pp.
Publication Date: September 30, 2002
* Individual store prices may vary.
Description
All her life, Triss the squirrelmaid has suffered the tyranny of the evil ferret king King Agarnu and his daughter, Princess Kurda. But with the help of her fellow slaves, Shogg the otter and Welfo the hedgehog, Triss plans and executes a daring escape by sea. Meanwhile, in Mossflower forest, a new mystery has arisen: a pair of wandering Dibbuns has accidentally discovered what may be the long-lost secret entrance to Brockhall-original home of the warrior badgers. The threads of the story eventually come together when Triss happens upon Redwall in her flight and takes up the famous sword of Martin. The rest is Redwall history.