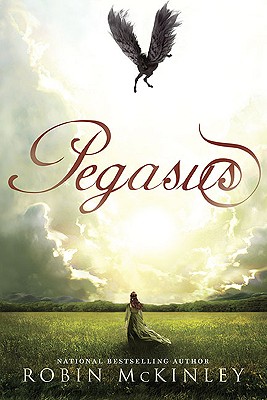 Pegasus (Hardcover)
Putnam Publishing Group, 9780399246777, 404pp.
Publication Date: November 2, 2010
Description
Because of a thousand-year-old alliance between humans and pegasi, Princess Sylviianel is ceremonially bound to Ebon, her own pegasus, on her twelfth birthday. The two species coexist peacefully, despite the language barriers separating them. Humans and pegasi both rely on specially trained Speaker magicians as the only means of real communication.
But it's different for Sylvi and Ebon. They can understand each other. They quickly grow close-so close that their bond becomes a threat to the status quo-and possibly to the future safety of their two nations.
New York Times bestselling author Robin McKinley weaves an unforgettable tale of unbreakable friendship, mythical creatures and courtly drama destined to become a classic.

About the Author
Robin McKinley has won various awards and citations for her writing, including the Newbery Medal for The Hero and the Crown and a Newbery Honor for The Blue Sword. Her other books include Sunshine; the New York Times bestseller Spindle's End; two novel-length retellings of the fairy tale Beauty and the Beast, Beauty and Rose Daughter; and a retelling of the Robin Hood legend, The Outlaws of Sherwood. She lives with her husband, the English writer Peter Dickinson.
Advertisement