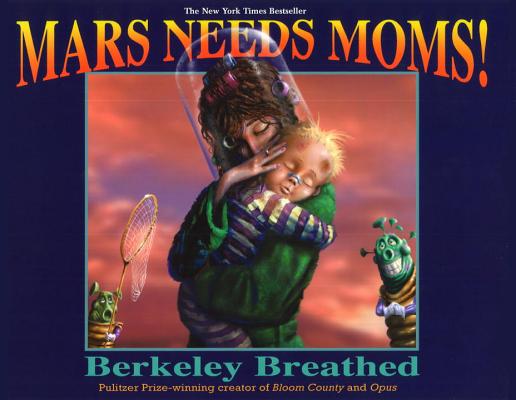 Mars Needs Moms! (Hardcover)
Philomel Books, 9780399247361, 40pp.
Publication Date: April 10, 2007
* Individual store prices may vary.
Description
Milo doesn't get it: What's the big deal about moms? They're just slave-driving broccoli bullies. Yet they are worshipped the world over! Perhaps even the galaxy over-because here come Martians and they're after one thing only: moms. Milo's mom in particular! That's quite a long way to come for a mom-could it be that Milo has been overlooking something special?
About the Author
Berkeley Breathed (www.berkeleybreathed.com) is the Pulitzer Prize-winning creator of the renowned comic strips "Bloom County," "Outland," and "Opus" which have appeared in over 1,200 newspapers worldwide and have earned Berkeley millions of loyal fans. He recently decided to bring back "Bloom County" after a 25-year absence and has been overwhelmed by the response--and by how much fun he is having. Berkeley Breathed is also the creator of the illustrated novel Flawed Dogs and the New York Times bestselling picture books Mars Needs Moms! andPete & Pickles. He lives and works in Santa Barbara, California.
Praise For Mars Needs Moms!…
'Hilarious . . . share this witty and sweet tale with young readers and their moms for a wacky treat.' -School Library Journal

"Funny and visually striking." -Booklist