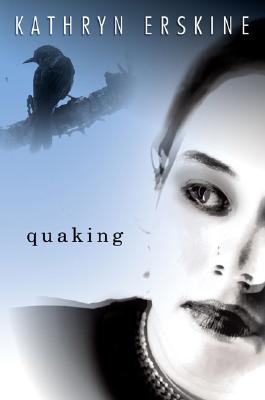 Quaking (Hardcover)
Philomel, 9780399247743, 240pp.
Publication Date: June 21, 2007
Other Editions of This Title:
Digital Audiobook (5/21/2018)
Paperback (2/18/2010)
* Individual store prices may vary.
Description
Don?t call her Matilda. Her name is Matt. And don?t even think about getting close to her. She doesn?t need anyone. Can?t you tell by looking at her, dressed all in black with a spider painted on her face and her ice-cold stare? But most of all, do not bully her. She has been through it all already.
But everything changes for fourteen-year-old Matt when she moves in with peaceful Quakers Sam and Jessica Fox, who are active in the movement against the war in the Middle East. Soon, conflict arises in town over the war, and suddenly, no one is safe. Matt fears for her safety and the safety of her new family. Could the boy who terrorizes her at school be behind it all? And how can she save the family she is actually growing to love when her fear always leaves her quaking?
About the Author
Kathryn Erskine spent many years as a lawyer before realizing that she'd rather write things that people might actually enjoy reading. She grew up mostly overseas and attended eight different schools, her favorite being the Hogwarts-type castle in Scotland. The faculty, of course, did not consist of wizards, although . . . how did the headmistress know that it was "the wee redhead" who led the campaign to free the mice from the biology lab? Erskine draws on her childhood--and her second childhood through her children--for her stories. She still loves to travel but nowadays most trips tend to be local, such as basketball and tennis courts, occasional emergency room visits, and the natural food store for very healthy organic chocolate with "life saving" flavonoids.
or
Not Currently Available for Direct Purchase