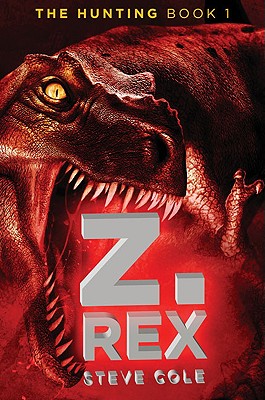 Z. Rex (Hardcover)
Philomel Books, 9780399252532, 245pp.
Publication Date: September 22, 2009
Description
Jurassic Park meets virtual gaming in a blockbuster new thriller
You re 14 and find yourself on your own. Your father, who has developed the world's cutting edge research on virtual electronic game-playing, has been missing for weeks. And suddenly you re being hunted by men with guns, your picture is on the news, and, worst of all, something seemingly impossible is chasing you a savage, man-eating dinosaur. How can that be? Why is everyone trying to capture you? And what is your strange connection with this 21st-century prehistoric monster?
Steve Cole has created an absurdly gripping and kid-friendly thriller that will capture imaginations. If Jurassic Park were to meet Alex Rider, the result might well be this irresistible new novel.

About the Author
Steve Cole lives in Great Britain.
Advertisement