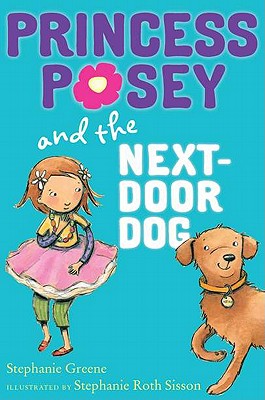 Princess Posey and the Next-Door Dog (Hardcover)
G.P. Putnam's Sons Books for Young Readers, 9780399254635, 96pp.
Publication Date: September 15, 2011
Description
When Posey puts on her tutu, she turns into brave Princess Posey who can face anything. But when she has to write a story about a pet, the only one around is the new next-door dog who has a loud bark. Also, Posey has a secret. When she was little, a dog knocked her over to lick her ice cream and she's been afraid of dogs ever since. Can her tutu help her tackle this challenge? With dilemmas and solutions that ring exactly true for first-graders, Princess Posey is sure to charm every newly independent reader. Make reading sparkle with all of the Princess Posey chapter books.
About the Author
Stephanie Greene is a long time fan of princesses. She admires their tutus and glittery veils and necklaces - the works! She is happy that reviewers think Posey is "charming" and "sparkly" and hopes her readers will love all of the new Posey books, too. Stephanie Greene lives in Chapel Hill, North Carolina.
Advertisement