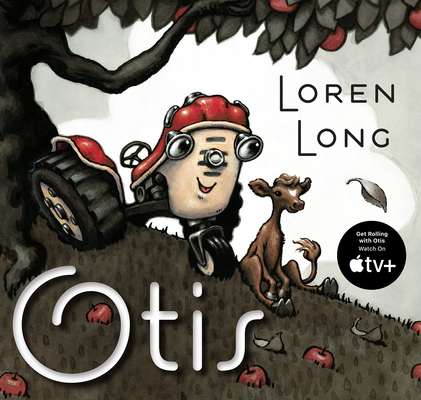 Otis (Board Books)
Philomel Books, 9780399256004, 34pp.
Publication Date: January 6, 2011
Description
In the short time that Otis has been in stores, readers-young and old-have taken to it in the same way that readers throughout the years have embraced many of our most celebrated picture books. Loren Long has created a story that is powerful in its simplicity and timelessness, one with a place on the shelf alongside the classics we all grew up reading. And now a whole new age group will fall in love with Otis, the friendly little tractor, thanks to this board book edition. Let the cries of putt puff puttedy chuff begin.
About the Author
Loren Long grew up in Lexington, Kentucky. He pursued graduate-level studies at the American Academy of Art in Chicago after graduating with a BA in Graphic Design/Art Studio from the University of Kentucky. After graduation Long worked as an illustrator for a greeting card company in Cincinnati before beginning his career as a freelance illustrator.Since then, Long has received numerous accolades for his fluid WPA painting style. He has been awarded two gold medals from the Society of Illustrators in New York, and has been frequently selected for their annual exhibition and book. His work has also appeared in many other major annual exhibitions such as American Illustration, Communication Arts, Step By Step Graphics and Print. Long's clients include Time Magazine, Reader's Digest, Forbes, The Wall Street Journal, Atlantic Monthly, Boy's Life, Land's End, Sports Illustrated and HBO. He has also illustrated book covers for numerous publishers and has recently concentrated on illustrating books for young readers where his work has garnered much recognition and praise.Recent awards/accolades: 2002 The United Nations chose to hang in their lobby Long's painting of a firefighter in action, along with 21 other selections from the Prevailing Human Spirit Show at the Society of Illustrators.2003Recipient of the Golden Kite Award for picture book illustration, presented by the Society of Children's Book Writers and Illustrators for I Dream of Trains. The book was also selected as one of the New York Public Library's 100 Titles for Reading and Sharing, 2003.2004 Winner of the Parents' Choice Gold Award.Illustrates New York Times #1 best-seller, Mr. Peabody's ApplesTo learn more about Loren Long and his books, go to www.lorenlong.com
Advertisement