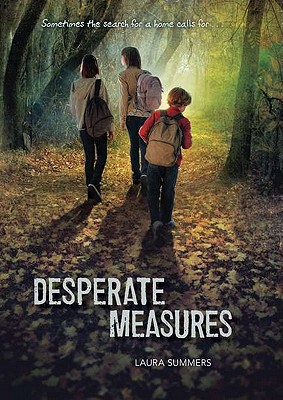 Desperate Measures (Hardcover)
Putnam Publishing Group, 9780399256165, 250pp.
Publication Date: May 12, 2011
* Individual store prices may vary.
Description
Vicky has always felt responsible for her mentally disabled twin sister, Rhianna, and their feisty little brother, Jamie. So when the foster care system threatens to split them up, they all run away together, heading for a distant relative's home. After a difficult journey, they arrive-only to find strangers living there. With nowhere else to go, they hide in a cave, and must survive by their wits. By the end of their adventure, Vicky is surprised to find that the sister she thought she was protecting is the one who saves her.
This touching, funny, fast-paced novel was short listed for the Waterstone's Children's Book Prize. Vicky and Rhianna's engaging dual-perspective narration offers a refreshing view of people with disabilities, and their wild adventure and fierce family bond will resonate with readers.
About the Author
Laura Summers wrote "Desperate Measures" after observing that there were very few children's book protagonists with learning disabilities. A former teacher, she currently writes for television, and was recently nominated for a children's BAFTA (British Academy of Film and Television Arts award). She lives in North Devon, United Kingdom.
or
Not Currently Available for Direct Purchase