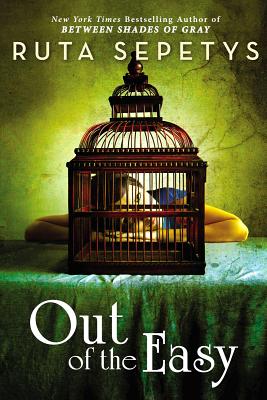 Out of the Easy (Hardcover)
Philomel Books, 9780399256929, 352pp.
Publication Date: February 12, 2013
* Individual store prices may vary.
Spring '13 Kids List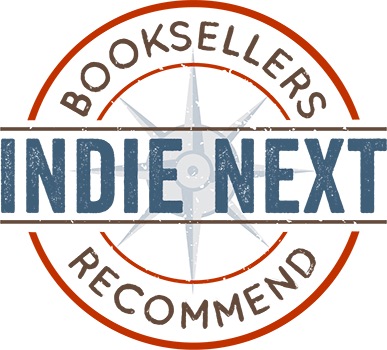 "This novel has it all: history, humor, heartbreak, and a heroine, Josie Moraine, who will stay with you forever. Set in the French Quarter of New Orleans in the 1950s, this story of a young girl trying to escape an environment where prostitution and petty larceny rule the day features a remarkable cast of characters, not the least of which is Willie Woodley, the madam with a backbone of steel and a heart of gold, who is a better mother to Josie than anyone realizes. Do not miss this book!"
— Anne Holman, The King's English, Salt Lake City, UT
View the List
Description
"A haunting peek at the life of a teenage girl in 1950s New Orleans."--Entertainment Weekly
It's 1950, and as the French Quarter of New Orleans simmers with secrets, seventeen-year-old Josie Moraine is silently stirring a pot of her own. Known among locals as the daughter of a brothel prostitute, Josie wants more out of life than the Big Easy has to offer. She devises a plan get out, but a mysterious death in the Quarter leaves Josie tangled in an investigation that will challenge her allegiance to her mother, her conscience, and Willie Woodley, the brusque madam on Conti Street.
Josie is caught between the dream of an elite college and a clandestine underworld. New Orleans lures her in her quest for truth, dangling temptation at every turn, and escalating to the ultimate test.
With characters as captivating as those in her internationally bestselling novel Between Shades of Gray, Ruta Sepetys skillfully creates a rich story of secrets, lies, and the haunting reminder that decisions can shape our destiny.

Praise for OUT OF THE EASY

"Sepetys writes with rawness and palpable emotional unease…the stakes are momentous."--The New York Times Book Review

"Street-smart, literary and compassionate… Atmospheric and assured…nicely paced novel."--Wall Street Journal

* "A surefire winner. Immensely satisfying."--Kirkus, starred review

New York Times bestseller
An Amazon Best Book of the Year 2013
A Kirkus Best Book of 2014
A Goodreads Best Young Adult Fiction Book of 2013
Yalsa Best Fiction for Young Adults nomination
Carnegie Medal Finalist
About the Author
Ruta Septeys is the multi-award-winning author of the critically acclaimed New York Times and international bestseller Between Shades of Gray. Born and raised in Michigan, Ruta grew up in a family of artists, readers, and music lovers. Her second novel, Out of the Easy, was published to rave reviews and high acclaim in February 2013. Ruta lives with her husband in Tennessee.

You can visit Ruta online at www.rutasepetys.com, and follow her on Twitter @RutaSepetys.

For more information, please visit: www.betweenshadesofgray.com and www.outoftheeasy.com.
Praise For Out of the Easy…
Praise for OUT OF THE EASY

"Street-smart, literary and compassionate… Atmospheric and assured…nicely paced novel."--Wall Street Journal

"A satisfying novel, bringing to life the midcentury French Quarter…Sepetys writes with rawness and palpable emotional unease."--New York Times Book Review (Editor's Choice)

"A haunting peek at the life of a teenage girl in 1950s New Orleans."--Entertainment Weekly

"Like her debut title, Sepetys's latest is full of transporting writing, drawing you into a past that is fully reconstructed by her superb imagination."--Boston Globe

"Unforgettable."--Toronto Star

* "With a rich and realistic setting, a compelling and entertaining first-person narration, a colorful cast of memorable characters and an intriguing storyline, this is a surefire winner. Immensely satisfying." --Kirkus, starred review

* "[A]nother taut and charged historical novel… Sepetys has also built a stellar cast. Readers will find Josie irresistible from the get-go and will devour the sultry mix of mystery, historical detail, and romance."--Publishers Weekly, starred review

* "A Dickensian array of characters; the mystique, ambience, and language of the French Quarter; a suspenseful, action-packed story. With dramatic and contextual flair, Sepetys introduces teens to another memorable heroine."--School Library Journal, starred review

"A page-turner that noir romance fans will gobble up. The legions of fans that Sepetys earned with her best-selling debut novel will all be lining up for this. --Booklist

"This suspenseful novel…proves Sepetys's extraordinary versatility as a storyteller."--Shelf Awareness

"Rough-edged and glamorous by turns, this is a wild ride worth taking."--Bookpage

  — Ruta Sepetys

**STARRED REVIEW**  Sepetys follows her debut, Between Shades of Gray, with another taut and charged historical novel, though the setting—the French Quarter of New Orleans in 1950—is a world apart from that of her previous book. Living and working in a bookshop, 17-year-old Josie Moraine dreams of attending college—anything to get away from her mother, a prostitute with Hollywood dreams and a knack for getting involved with the worst men. When Josie becomes involved in a high-profile murder investigation, she becomes even more entrenched in her circumstances. The sensual yet rigidly class-based setting is a real standout, and Sepetys has also built a stellar cast, which includes Willie, a strident but generous madam; Charlie Marlowe, the bookshop's owner; and a pair of potential love interests for Josie. Readers will find Josie irresistible from the get-go ("The only reason I'd lift my skirt is to pull out my pistol and plug you," she tells a guy early on) and will devour the sultry mix of mystery, historical detail, and romance.--Publishers Weekly, starred review

**STARRED REVIEW**  Step right onto the rough streets of the New Orleans French Quarter, circa 1950…and meet 17-year-old Josie Moraine, a feisty young woman whose mother, a prostitute in a Conti Street brothel, offers her nothing but scorn and abuse. From the tender age of 12, Josie has made her own way in the world, working in a local bookstore in exchange for a safe place to sleep and cleaning the brothel to earn money toward her planned escape from the Big Easy. Equal parts book smart and street smart, Josie's dream is to attend Smith College, and she will go to extremes, even blackmail, in her desperation to be accepted. But just when her plans start to gain some traction, her mother strikes again, putting Josie in the middle of a murder investigation and saddling her with a mob debt. There are some meaningful messages here: that love can come from the unlikeliest of sources—the rough-and-tumble brothel madam is much more supportive of Josie than her mother ever was—and that we are all in control of our own destinies if only we choose to be. With a rich and realistic setting, a compelling and entertaining first-person narration, a colorful cast of memorable characters and an intriguing storyline, this is a surefire winner. Immensely satisfying.--Kirkus Reviews, starred review