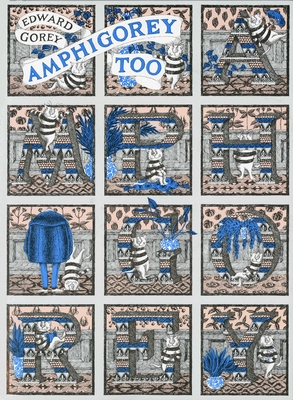 Amphigorey Too (Paperback)
Perigee Books, 9780399504204, 256pp.
Publication Date: May 8, 1980
Description
This follow-up to the darkly humorous Amphigorey is wittier, more macabre, and more wondrous than ever. Master illustrator and iconic gothic storyteller Edward Gorey gives his fans 20 more nonsensically and mind-bending tales that draw fans and unsuspecting newcomers into a world only he can create. Gorey's pen-and-ink drawings spur the imagination and satisfy fans of art and the good storytelling. Some of the 20 stories in this collection include:
"The Beastly Baby"
"The Pious Infant"
"The Evil Garden"
"The Inanimate Tragedy"
"The Osbick Bird"
"The Deranged Cousins"
"The Abandoned Sock"
"Story for Sara"
"A Limerick.
About the Author
Edward Gorey, known for his unsettling pen-and-ink drawings with a Victorian flair, wrote and illustrated such books as The Doubtful Guest, The Gashlycrumb Tinies, and The Headless Bust. He was also the illustrator for the bestselling Lewis Barnavelt series by John Bellairs. Gorey was a very successful set and costume designer, earning a Tony Award for his Broadway production of Dracula. His works dating back to the 1950s have been collected in the Amphigorey series of books. He died in 2000.
Advertisement