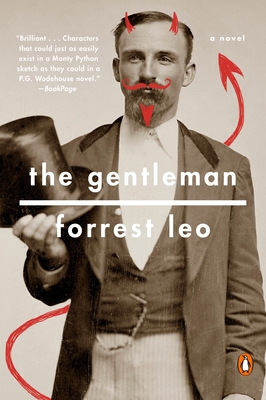 The Gentleman
A Novel
Paperback

* Individual store prices may vary.
Other Editions of This Title:
Digital Audiobook (8/15/2016)
Hardcover (8/16/2016)
September 2016 Indie Next List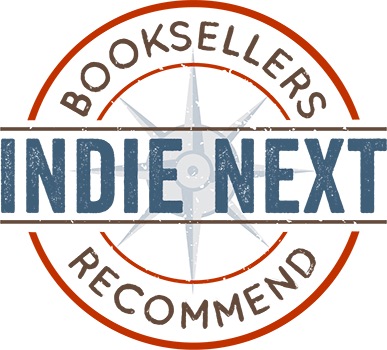 "Fast-paced, funny, and extremely enjoyable, The Gentleman has fantastic elements and intriguing characters tied together with smart dialogue and timing reminiscent of a Baz Luhrman film. Badly behaved Victorian ladies, indolent poets, an exasperated editor, intrepid British adventurers, steampunk inventors, omniscient butlers, a genteel Devil, and a number of cunning plans combine to make this debut novel exciting and amusing."
— Jennifer Richter (W), Inkwood Books, Haddonfield, NJ
View the List
Description
A funny, fantastically entertaining debut novel, in the spirit of Wodehouse and Monty Python, about a famous poet who inadvertently sells his wife to the devil--then recruits a band of adventurers to rescue her.

When Lionel Savage, a popular poet in Victorian London, learns from his butler that they're broke, he marries the beautiful Vivien Lancaster for her money, only to find that his muse has abandoned him. 

Distraught and contemplating suicide, Savage accidentally conjures the Devil -- the polite "Gentleman" of the title -- who appears at one of the society parties Savage abhors. The two hit it off: the Devil talks about his home, where he employs Dante as a gardener; Savage lends him a volume of Tennyson. But when the party's over and Vivien has disappeared, the poet concludes in horror that he must have inadvertently sold his wife to the dark lord. 

Newly in love with Vivien,  Savage plans a rescue mission to Hell that includes Simmons, the butler; Tompkins, the bookseller; Ashley Lancaster, swashbuckling Buddhist; Will Kensington, inventor of a flying machine; and Savage's spirited kid sister, Lizzie, freshly booted from boarding school for a "dalliance." Throughout, his cousin's quibbling footnotes to the text push the story into comedy nirvana.

Lionel and his friends encounter trapdoors, duels, anarchist-fearing bobbies, the social pressure of not knowing enough about art history, and the poisonous wit of his poetical archenemy. Fresh, action-packed and very, very funny, The Gentleman is a giddy farce that recalls the masterful confections of P.G. Wodehouse and Hergé's beautifully detailed Tintin adventures.
Praise For The Gentleman: A Novel…
"A funny and charming romp, cheerfully wearing its influences -- Wodehouse, Douglas Adams, Jack Pendarvis, Christopher Moore, and Monty Python -- like arm garters. I thoroughly enjoyed this frothy, sweet story that reaffirms the romantic notions behind love and storytelling." --Glen David Gold, author of Carter Beats the Devil

"A new favorite of mine is Forrest Leo's debut The Gentleman, a Victorian-era adventure if Lizzie Bennet were held hostage by David Lynch and Mel Brooks. Hilarious, devious, and totally entertaining, it's not one to miss."— Planet Jackson Hole

"A fast-paced, comedic farce through hell…Fans of steampunk and Lemony Snicket will love this one."—KQED.org
 
"[A] deliciously snarky story…I'm reminded of Glen David Gold's 'Carter Beats the Devil' and W.E. Bowman's classic parody 'The Ascent of Rum Doodle,' although for my money, Leo's writing is even more hilarious."—Alaska Dispatch News

"Farcical, tongue-in-cheek and often just plain silly, The Gentleman pays homage to late Victorian melodrama and in its tone aspires to a P.G. Wodehouse-like insouciance…[It] does provide consistent amusement for an idle evening…On several occasions, Leo — who is only in his mid-20s — nearly approaches Wodehouse in the zing of his similes."—Washington Post

"A lighthearted comedy of errors that never takes itself too seriously, The Gentleman is a delight."—BookRiot
 
"Wonderfully demented and comical…It's rather as if Tom Holt and Oscar Wilde got together and decided to do up a steampunk novelty…Vain, self-centered, whiny, hyperbolic, Lionel is nonetheless a captivating raconteur, and reading this book, one falls fully under his hilarious tale-telling prowess…This novel displays a kind of timeless quality that will ensure a long life for it. It might have appeared in the pages of Punch, circa 1886. Or on an augmented-reality tablet in the year 2086. Whenever you encounter it, you will be guaranteed a robust, riotous romp."—Locus Mag
 
"If you have a soft spot for whimsical Victorian pastiches…The Gentleman is your perfect end-of-summer read…All in all a complete pleasure."—Vox 

"Leo has a whimsical gift…His characters are rich with personality and eccentricity…Leo brings [them] to life with charm, wit, and pomp, and he builds a fully realized — if not a little wacky — Victorian London teeming with adventure and mystery…And yet, so much of the novel's great appeal comes from the hilariously realistic way in which it depicts the quirkiness of writers, the idiosyncratic relationships between them, and the painstaking work of their editors."—Electric Literature
 
"This novel weaves together a brilliant sense of voice, a classic comedic touch that's as potent as it is gentle, and a group of characters that could just as easily exist in a 'Monty Python's Flying Circus' sketch as they could in a P.G. Wodehouse novel. With his first book, Leo delivers us a story that's entertaining on about a dozen different levels, and he does it with a sense of joy that imbues his often self-serious narrator with a quality that makes every page lovable…Endlessly brisk, charming, and most importantly, clever…[The] characters…seem both wholly original yet clearly carved out of the page of a thumping good potboiler. It's a marriage of old and new that's never tiring, and it makes for a delightful page-turner."—BookPage

"With lively illustrations by Mahendra Singh…this debut Victorian steampunk novel is a fun romp with witty wordplay, a diverse array of quirky characters, and a surprisingly lovely ending." —Library Journal  

"Riotous…In his debut, Leo does an inspired job of parodying the conventions of Victorian fiction. Hilarious dialogue, a Pythonesque sense of the absurd, and comical complications worthy of Thorne Smith at his 'dev'lish' best round out the tale."—Publishers Weekly

"A funny and charming romp, cheerfully wearing its influences -- Wodehouse, Douglas Adams, Jack Pendarvis, Christopher Moore, and Monty Python -- like arm garters. I thoroughly enjoyed this frothy, sweet story that reaffirms the romantic notions behind love and storytelling." --Glen David Gold, author of Carter Beats the Devil


"An effervescent book with a cheerfully lunatic plot. Cavalier, funny, and totally engrossing. It's a delicious crumpet of a novel that will leave you wondering if Forrest Leo drinks tea with the devil."—Sara Levine, author of Treasure Island!!!
 
"Let us all bow down before the nutty and delightful romp that is The Gentleman. An assured stylist tells a hilarious story with perfect pacing and aplomb: yes, please."—Henry Alford, author of Would It Kill You to Stop Doing That?: A Modern Guide to Manners
 
"Simultaneously very strange and very familiar, The Gentleman has all the right echoes and influences – the 'scientific romance,' the postmodernist novel, the comedy of manners. It's witty and erudite, with great whiffs of Wells and Wilde and Wodehouse – all of it beautifully combined, with one of the best opening sentences I've read in years. Go on—open up!"—Geoff Nicholson, author of The Lost Art of Walking 


"This book has everything great: lazy aristocrats, a butler, the Devil, a slutty kid sister, duels and near duels, Arctic expeditions and Scotland Yard.  An eccentric neo-Victorian romp told with fun and energy." -Steve Hely, Thurber Award-winning author of How I Became a Famous Novelist
 
"Such little hope for poor Mr. Savage! A poet at war with the literary masters of his age finds himself unable to write a single line. In an unwitting trade with The Devil, he turns over his wife in hopes of regaining his muse…The book's pageant of arch and hilarious characters manages to rescue our defeated hero. The verdict of this thrilling, fantastic novel? True love will find you in the end." -Michael Dahlie, PEN/Hemingway Award winning author of A Gentleman's Guide to Graceful Living and The Best of Youth
 
"Forrest Leo's The Gentleman is a bonbon of liberated Victoriana, a Faustian tale of poetic innovation and ineptitude, and a swashbuckling quest to make a romantic hev'n of domestic hell. You'll fall for Lionel Savage, Leo's charmingly ignominious protagonist, and the wittily drawn friends and relations who work toward his improvement." -Dylan Hicks, author of Amateurs and Boarded Windows
Penguin Books, 9780399562655, 304pp.
Publication Date: August 1, 2017
About the Author
Forrest Leo was born in 1990 on a homestead in remote Alaska, where he grew up without running water and took a dogsled to school. He holds a BFA in drama from New York University, and has worked as a carpenter, and a photographer, and in a cubicle.
or
Not Currently Available for Direct Purchase