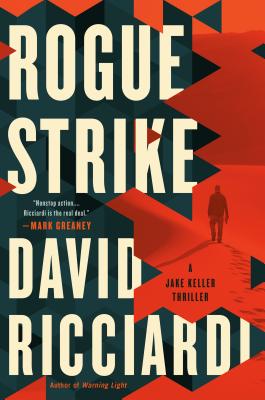 Rogue Strike (A Jake Keller Thriller #2) (Hardcover)
Berkley, 9780399585760, 416pp.
Publication Date: June 4, 2019
* Individual store prices may vary.
Description
Jake Keller finds himself in a familiar position—on the run for his life and desperate to find the shadowy figures behind a global conspiracy.

CIA agent Jake Keller and his partner, Curt Roach, are in Yemen on an important mission. They've been tipped off to a secret meeting of top al Qaeda leaders. The plan is to interrupt the meeting with a few unexpected visitors—a pair of Hellfire missiles from an orbiting drone. But the drone stops responding to their signals and soon disappears over the horizon. When next seen, the drone is attacking innocent pilgrims in Mecca. 

Jake and Curt are staggered. The U.S. government is desperate to disavow this atrocity. Who better to blame than a couple of rogue CIA agents? With all the governments of the Middle East looking for them and no help from their own side, they are in a desperate race to stay ahead of the mob and find out who's actually behind the crime.
About the Author
A keen outdoorsman, David Ricciardi incorporated many personal experiences into his work. He's backpacked through the mountains of the western United States and Alaska, received extensive training from law enforcement and U.S. special operations personnel, and once woke up for a two A.M. watch aboard a sailboat only to discover that it was headed the wrong way through the Atlantic sea-lanes in heavy weather, with one of the crew suffering from hypothermia. In addition to being an avid sailor, David is also a certified scuba rescue diver and a former ski instructor.