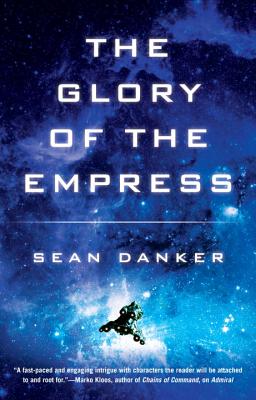 The Glory of the Empress (Admiral #3) (Paperback)
Ace Books, 9780399587085, 352pp.
Publication Date: May 1, 2018
* Individual store prices may vary.
Description
From the author of Admiral and Free Space comes an exciting military science fiction novel about an eclectic mix of Evagardian soldiers on a mission to test a new weapon, but instead find something much more dangerous. The war between Evagardian Empire and the Commonwealth is at its peak. The Evagardians have developed a weapon that could change everything, but they can't use it until it's been fully tested. Targeting unsuspecting pirates in a newly annexed system, far from the worst of the fightingsean is supposed to be a safe way to determine if the weapon is ready for live combat. Everything about the mission is unconventional; the crew of twelve has been pulled from every corner of the Imperial Service, but it should still be an easy tour. After all, a few pirates can't possibly threaten Evagard's elite, especially when they're armed with the most powerful technology in the Imperium. But it's an unproven system aboard an experimental ship, and there are worse things than pirates waiting in the Demenis System. Far from the front lines, the crew of the Lydia Bennett is about to start a war of their own, and they're a long way from home.
About the Author
Sean Danker has a background of military service and social work. He wrote his first novel when he was fifteen and has been writing ever since. He likes cooking and music, but hates parties and checking his voicemail. He hopes his books are more interesting than he is.