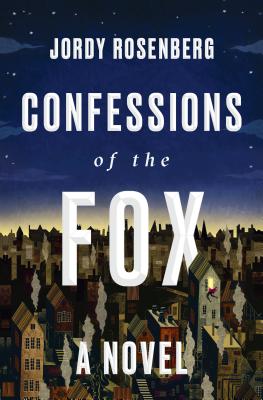 Confessions of the Fox (Hardcover)
One World, 9780399592270, 352pp.
Publication Date: June 26, 2018
* Individual store prices may vary.
Description
A love story set in the eighteenth-century London of notorious thieves and queer subcultures, this genre-bending debut tells a profound story of gender, desire, and liberation. "Resonant of George Saunders, of Nikolai Gogol, and of nothing that's ever been written before . . . irreverent, erudite, and not to be missed."--Booklist (starred review) Jack Sheppard and Edgeworth Bess were the most notorious thieves, jailbreakers, and lovers of eighteenth-century London. Yet no one knows the true story; their confessions have never been found. Until now. Reeling from heartbreak, a scholar named Dr. Voth discovers a long-lost manuscript--a gender-defying expos of Jack and Bess's adventures. Dated 1724, the book depicts a London underworld where scamps and rogues clash with the city's newly established police force, queer subcultures thrive, and ominous threats of the Plague abound. Jack--a transgender carpenter's apprentice--has fled his master's house to become a legendary prison-break artist, and Bess has escaped the draining of the fenlands to become a revolutionary. Is Confessions of the Fox an authentic autobiography or a hoax? Dr. Voth obsessively annotates the manuscript, desperate to find the answer. As he is drawn deeper into Jack and Bess's tale of underworld resistance and gender transformation, it becomes clear that their fates are intertwined--and only a miracle will save them all.

Confessions of the Fox is, at once, a work of speculative historical fiction, a soaring love story, a puzzling mystery, an electrifying tale of adventure and suspense, and an unabashed celebration of sex and sexuality. Writing with the narrative mastery of Sarah Waters and the playful imagination of Nabokov, Jordy Rosenberg is an audacious storyteller of extraordinary talent. Advance praise for Confessions of the Fox "An ambitious, thought-provoking novel that] explores everything from gender identity to mass incarceration, moves between centuries, and even features footnotes. . . . You'll find yourself immersed, and maybe even changed."--Entertainment Weekly "Looking to get lost in a big, juicy historical novel? Look no further. Jordy Rosenberg's debut tracks the Bonnie and Clyde of eighteenth-century London and the academic who's obsessed with reading and heavily annotating an account of their lives. . . . A delight."--Vulture "Awesome."--io9
About the Author
Jordy Rosenberg is a transgender writer and scholar. He is an associate professor at the University of Massachusetts Amherst, where he teaches eighteenth-century literature and queer/trans theory. He has received fellowships and awards from the Marion and Jasper Whiting Foundation, the Ahmanson Foundation/J. Paul Getty Trust, the UCLA Center for 17th- and 18th-Century Studies, the Society for the Humanities at Cornell University, and the Clarion Foundation's Science Fiction and Fantasy Writers' Workshop. He is the author of a scholarly monograph, Critical Enthusiasm: Capital Accumulation and the Transformation of Religious Passion. He lives in New York City and Northampton, Massachusetts. Confessions of the Fox is his first novel.
Coverage from NPR