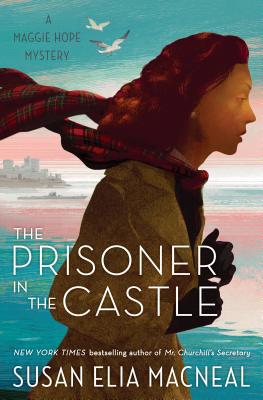 The Prisoner in the Castle (Hardcover)
A Maggie Hope Mystery
Bantam, 9780399593826, 320pp.
Publication Date: August 7, 2018
* Individual store prices may vary.
Description
A series of baffling murders among a group of imprisoned agents threatens the outcome of World War II in this chilling mystery from the New York Times bestselling author of Mr. Churchill's Secretary. World War II is raging, and former spy Maggie Hope knows too much. She knows what the British government is willing to do to keep its secrets. She knows the real location of the planned invasion of France. She knows who's lying. She knows who the double-crossers are. She knows exactly who is sending agents to their deaths. These are the reasons Maggie is isolated on a remote Scottish island, in a prison known as Killoch Castle, out of contact with friends and family. Then one of her fellow inmates drops dead in the middle of his after-dinner drink--and he's only the first. As victims fall one by one, Maggie will have to call upon all her wits and skills to escape--not just certain death . . . but certain murder. For what's the most important thing Maggie Hope knows? She must survive.
About the Author
Susan Elia MacNeal is the New York Times bestselling author of the Maggie Hope mysteries, including Mr. Churchill's Secretary, Princess Elizabeth's Spy, His Majesty's Hope, The Prime Minister's Secret Agent, Mrs. Roosevelt's Confidante, The Queen's Accomplice, The Paris Spy, and The Prisoner in the Castle. MacNeal won the Barry Award and was nominated for the Edgar, Macavity, Agatha, Left Coast Crime, Dilys, and ITW Thriller awards. She lives in Brooklyn, New York, with her husband and son.