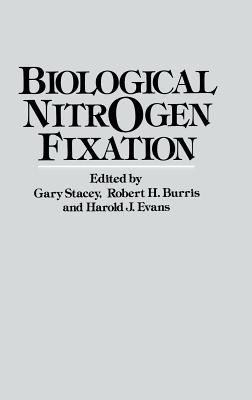 Biological Nitrogen Fixation
Hardcover

* Individual store prices may vary.
Description
Nitrogen fixation is a key component of the nitrogen cycle, one of the most fundamental cycles in the biosphere. Conversion of atmospheric nitrogen into organic nitrogen compounds can be carried out only by certain bacteria and blue-green algae (cyanobacteria). Some nitrogen fixing bacteria live symbiotically with leguminous plants such as peas, beans, clover, and certain tropical trees in nodules on the plants' roots, while others live independently in the soil and aquatic habitats. By the activity of these microorganisms, the soil is enriched with the nitrogen required for plant growth and function. Thus the topic is of considerable practical as well as fundamental importance. In Biological Nitrogen Fixation, the leading researchers in nitrogen fixation from all over the world contribute up-to-the-minute general reviews on all aspects of the subject, from the molecular biology and genetics to the biochemistry, physiology, and ecology of nitrogen fixation. This compendium of current research is an indispensable reference for all involved in nitrogen fixation research, and of use to all who deal indirectly with the subject. It will also serve as a thoroughly up-to-date textbook for graduate students in microbiology, plant science, biochemistry, molecular biology, plant pathology, agronomy, and genetics.
Springer, 9780412024214, 960pp.
Publication Date: April 30, 1992