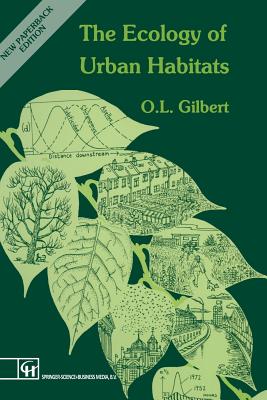 The Ecology of Urban Habitats
Paperback

* Individual store prices may vary.
Description
This book is about the plants and animals of urban areas, not the urban fringe, not encapsulated countryside but those parts of towns where man's impact is greatest. The powerful anthropogenic influences that operate in cities have, until recently, rendered them unattractive to ecologists who find the high proportion of exotics and mixtures of planted and spontaneous vegetation bewildering. They are also unused to considering fashion, taste, mowing machines and the behaviour of dog owners as habitat factors. I have always maintained, however, J. nd I hope this book demonstrJ. tes, that there are as many interrelationships to be uncovered in a flower bed as in a field, in a cemetery as on a sand dune; and due to the well documented history of urban sites, together with the strong effects of management, they are frequently easier to interpret than those operating in more natural areas. The potential of these communities as rewarding areas for study is revealed in the literature on the pests of stored products, urban foxes and birds. The journals oflocal natural history societies have also provided a rich source of material as amateurs have never been averse to following the fortunes of their favourite groups into the heart of our cities. It is predictable that among the few professionals to specialize in this discipline have been those enclosed in West Berlin, who must he regJ. rdcd as among the leJ. ding exponents of urban ecology.
Springer, 9780412455001, 369pp.
Publication Date: August 15, 1991