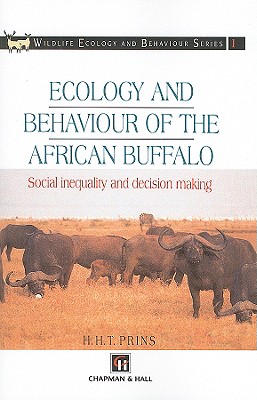 Ecology and Behaviour of the African Buffalo (Paperback)
Social Inequality and Decision Making (Chapman & Hall Wildlife Ecology and Behaviour)
Springer, 9780412725203, 293pp.
Publication Date: November 30, 1995
* Individual store prices may vary.
Description
Over the past 30 years or so, research effort in behaviour and ecology has progressed from simple documentation of the habits or habitats of differ- ent species to asking more searching questions about the adaptiveness of the patterns of behaviour observed; moved from documenting simply what occurs, to trying to understand why. Increasingly, studies of behav- iour or ecology explore the function of particular responses or patterns of behaviour in individuals or populations - looking for the adaptiveness that has led to the adoption of such patterns either at a proximate level (what environmental circumstances have favoured the adoption of some particular strategy or response from within the animal's repertoire at that specific time) or at an evolutionary level (speculating upon what pres- sures have led to the inclusion of a particular pattern of behaviour within the repertoire in the first place). Many common principles have been established - common to a wide diversity of animal groups, yet showing some precise relationship between a given aspect of behaviour or population dynamics and some particular ecological factor. In particular, tremendous advances have been made in understanding the foraging behaviour of animals - and the 'decision rules' by which they seek and select from the various resources on offer - and patterns of social organization and behaviour: the adap- tiveness of different social structures, group sizes or reproductive tactics.