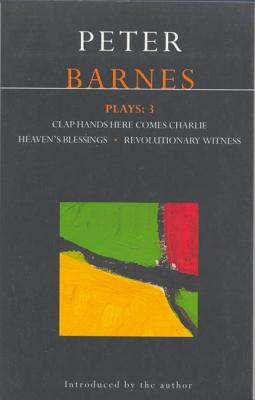 Barnes Plays Three (Contemporary Dramatists) (Paperback)
Heinemann Educational Books, 9780413699800, 208pp.
Publication Date: January 1, 1993
* Individual store prices may vary.
Description
A selection of plays by "one of the most original and biting comic writers working in Britain" (The Times)
Clap Hands Here Comes Charlie is a riotous, scabrous comedy concerning a demonic figure, a destroyer and giver of life, who is always trying to jump, with both feet into his left trouser leg. Heaven's Blessings, taken from the grim pages of the Bible is a charming epic comedy of Tobit, his wife, their son and a cantankerous guardian angel, who set out to reclaim an outstanding IOU, overcoming many dangers which test their faith to breaking point. Revolutionary Witness, about the French Revolution, is a series of four monologues televised by the BBC in 1989.
"Peter Barnes is one of the unrecognised geniuses of the English theatre" (Plays and Players)