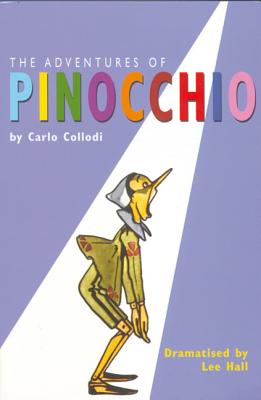 Pinocchio (Paperback)
A&c Black 3pl, 9780413767202, 96pp.
Publication Date: January 11, 2000
Description
A hilarious dramatisation of a classic children's story
Since it first appeared in 1883, Carlo Collodi's classic tale of the mischievous puppet who becomes a boy has enchanted readers of all ages. Now dramatised by Lee Hall (acclaimed writer of Billy Elliot, Spoonface Steinberg and Cooking with Elvis) Pinocchio's hilarious and treacherous journey through childhood comes alive in the spirit of the Italian commedia dell'arte and good old-fashioned slapstick.
The Adventures of Pinocchio, directed by Marcello Magni, premiered at the Lyric Theatre Hammersmith in November 2000.
About the Author
Lee Hall has won numerous awards, including a Sony award for his phenomenally popular radio play Spoonface Steinberg, which later transferred to the stage in a production with Kathryn Hunter. His play Cooking With Elvis has had a sell-out run at the Whitehall Theatre throughout 2000. His adaptation of A Servant to Two Masters was a smash hit for the RSC and the Young Vic, and continues to tour wor ldwide. His two Brecht adaptations, Mr Puntilla and his Man Matti and Mother Courage were both sell-out successes in the West End. Most recently, Lee Hall's film, Billy Elliot has broken box office records and is hotly tipped for an Oscar.
Advertisement