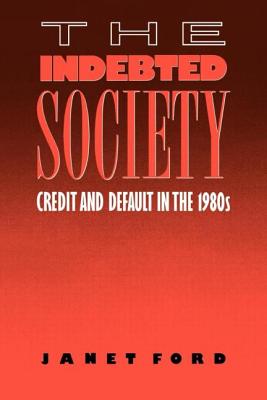 The Indebted Society Credit and Default (Paperback)
Taylor & Francis, 9780415007573, 240pp.
Publication Date: October 6, 1988
* Individual store prices may vary.
Description
This book is about debt - a situation which affects a large and growing number of people. In Britain alone in 1986 more than 2 million people were sued for debt in the county courts. But debt cannot be understood apart from credit, and the 1980s have seen a substantial increase in the amount of credit available.
In The Indebted Society Janet Ford gives both an overview of the contemporary credit and debt society and a discussion of the borrower's experience and management of debt. As well as providing a critical examination of the growth and changing structure of credit provision, describing the social and economic base for such growth, and considering explanations for the emergence of default and contemporary attitudes to debt, she also presents a detailed study of forty households with mortgage arrears, placing these personal histories within the broader structure of a credit and debt society.