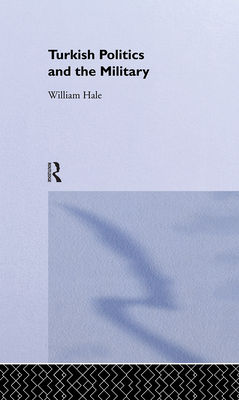 Turkish Politics and the Military
Hardcover

* Individual store prices may vary.
Description
Turkey's geographical position, between the Middle East and Europe and at the centre of the current upheavals in the USSR and the Balkans, has led to a reawakening of interest in its international standing. Meanwhile its domestic politics are of increasing interest and Turkey seems to have become a model for Liberal Democracy in Central Asia.
David Hale focuses on the role of the military in contemporary politics. He author argues that the military has behaved quite differently from its counterparts in other third world states: it has acted in some degree as a guardian of the state, committed to economic and social modernisation.
The book places contemporary politics in perspective by looking at the evolution of the armed forces in Turkey from the end of the eighteenth century. The author traces the role of the military through the establishment of the Republic, the military coups of 1960 and 1980, the gradual return to civilian government of the sixties and seventies, and the military disengagement from politics of 1983 onwards. Hale is interested in the army as an actor in the political drama rather than in the professional functions of soldiers, and his historical exposition reveals much about the modern scene.
Routledge, 9780415024556, 384pp.
Publication Date: December 16, 1993