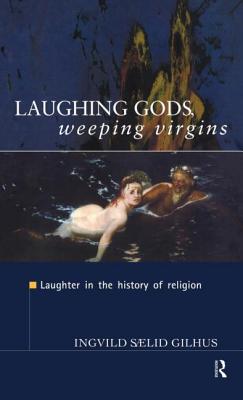 Laughing Gods, Weeping Virgins (Hardcover)
Laughter in the History of Religion
Routledge, 9780415161978, 184pp.
Publication Date: September 4, 1997
Other Editions of This Title:
Paperback (5/6/2009)
* Individual store prices may vary.
Description
Laughing Gods, Weeping Virgins analyses how laughter has been used as a symbol in myths, rituals and festivals of Western religions, and has thus been inscribed in religious discourse. The Mesopotamian Anu, the Israelite Jahweh, the Greek Dionysos, the Gnostic Christ and the late modern Jesus were all laughing gods. Through their laughter, gods prove both their superiority and their proximity to humans.
In this comprehensive study, Professor Gilhus examines the relationship between corporeal human laughter and spiritual divine laughter from c ussical antiquity, to the Christian West and the modern era. She combines the study of the history of religion with social-scientific approaches, to provide an original and pertinent exploration of a universal human phenomenon, and its significance for the development of religions.