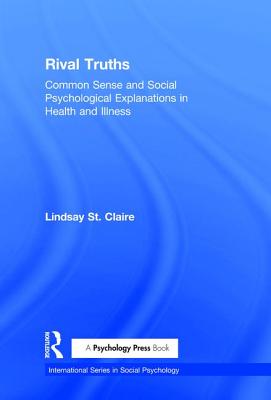 Rival Truths (International Series in Social Psychology) (Hardcover)
Psychology Press, 9780415188586, 288pp.
Publication Date: September 10, 2003
* Individual store prices may vary.
Description
It is common sense that our survival as individuals depends on the survival of our physical bodies. However, common sense has been medicalised. Terms such as 'road rage' and 'premenstrual syndrome' sound like medical problems and suggest that it is affected individuals, rather than experiences or circumstances that require treatment.
Without denying their importance, Rival Truths challenges four basic common sense views of health and illness and offers rival social psychological explanations. The primacy of biological facts is challenged by looking at the effects of social psychological influences, such as those mediated by stress. The assumption that medical practices are scientific is challenged by evidence that they also reflect and recreate social constructions. The assumption that medical advances are the most effective way to combat disease is questioned as their success may rely on changes in beliefs or behaviour, and finally, critical analyses suggest that medical treatment can sometimes be to the disadvantage of patients.
Lindsay St. Claire has helped to raise awareness that health problems might be caused by social arrangements, not biological dysfunction. Thus, social psychology might suggest new ways to enhance health status which do not depend on medical breakthroughs. This book will be of interest for health psychology students, medical students and anyone involved in caring professions.
or
Not Currently Available for Direct Purchase