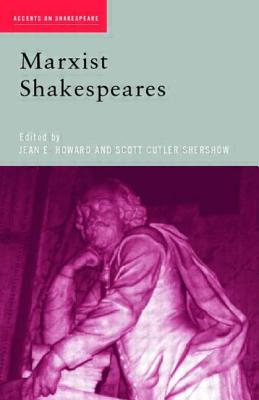 Marxist Shakespeares (Accents on Shakespeare) (Paperback)
Routledge, 9780415202343, 320pp.
Publication Date: January 7, 2001
* Individual store prices may vary.
Description
Marxist Shakespeares uses the rich analytic resources of the Marxist tradition to look at Shakespeare's plays afresh. The book offers new insights into the historical conditions within which Shakespeare's representations of class and gender emerged, and into Shakespeare's role in the global culture industry stretching from Hollywood to the Globe Theatre. A vital resource for students of Shakespeare which includes Marx's own readings of Shakespeare, Derrida on Marx, and also Bourdieu, Bataillle, Negri and Alice Clark.
About the Author
Jean E. Howard teaches Early Modern literature at Colombia University. Scott Cutler Shershow teaches English literature and literary theory at Miami University.