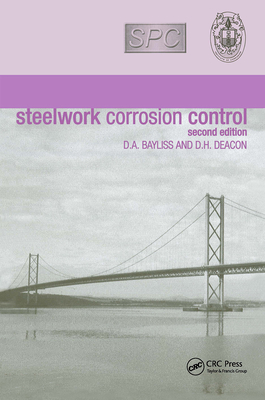 Steelwork Corrosion Control (Hardcover)
From the Middle Ages to the Renaissance
CRC Press, 9780415261012, 432pp.
Publication Date: October 11, 2002
* Individual store prices may vary.
Description
Engineers on major building projects continue to echo the sentiment that "painting amounts to 10% of the job, but provides 90% of the problems." This second edition of Steelwork Corrosion Control provides sound advice and authoritative guidance on the principles involved and methods of achieving sound steel protection.
Taking into account the considerable developments in the paint protection industry, Steelwork Corrosion Control has been comprehensively updated to include new materials and coating systems, and the number of new ISO / BS / European standards and codes of practice on paints and painting, health and safety, and environmental issues. It is a must-have guide for engineers, architects and designers for whom the protection of structural steelwork is an important, albeit relatively minor, part of their professional activities. David Deacon is the President Elect of the Institute of Corrosion and a Fellow of FTCS (Fellowship of Technical Service Coating). Derek Bayliss is a Past President of the Institute of Corrosion and has served as Chairman of BS 5493 (concerned with coating strucures against corrosion).
About the Author
The lead author, Derek Bayliss, is a well-established name in the field. He was Past President of the Institution of Corrosion Science and Technology, and has served as Chairman of BS 5493 (concerned with coating structures against corrosion). He is widely known as a lecturer on corrosion prevention, coating and surface preparation topics. David Deacon FICorr FTSC is the Director of the UK's Steel Protection Consultancy. He qualified as a paint technologist in 1964 and worked with British Aluminium, the British Iron & Steel Research Association, the Castoral Burmah Group and the Albright & Wilson Group. He set up as a consultant in 1972 and has been working in this capacity for the past 30 years on a range of projects worldwide.
or
Not Currently Available for Direct Purchase