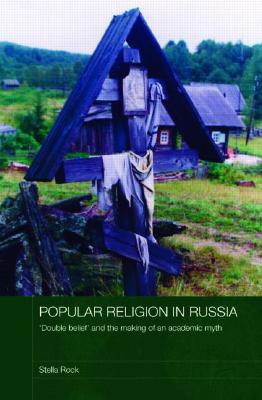 Popular Religion in Russia (Hardcover)
'double Belief' and the Making of an Academic Myth (Routledge Studies in the History of Russia and Eastern Europe #10)
Routledge, 9780415317719, 234pp.
Publication Date: November 1, 2007
Other Editions of This Title:
Paperback (5/12/2009)
* Individual store prices may vary.
Description
This book dispels the widely-held view that paganism survived in Russia alongside Orthodox Christianity, demonstrating that 'double belief', dvoeverie, is in fact an academic myth.
Scholars, citing the medieval origins of the term, have often portrayed Russian Christianity as uniquely muddied by paganism, with 'double-believing' Christians consciously or unconsciously preserving pagan traditions even into the twentieth century. This volume shows how the concept of dvoeverie arose with nineteenth-century scholars obsessed with the Russian 'folk' and was perpetuated as a propaganda tool in the Soviet period, colouring our perception of both popular faith in Russian and medieval Russian culture for over a century. It surveys the wide variety of uses of the term from the eleventh to the seventeenth century, and contrasts them to its use in modern historiography, concluding that our modern interpretation of dvoeverie would not have been recognized by medieval clerics, and that 'double-belief' is a modern academic construct. Furthermore, it offers a brief foray into medieval Orthodoxy via the mind of the believer, through the language and literature of the period.
About the Author
Stella Rock is Senior Research Fellow in History at the University of Sussex. Her publications on Russian Orthodoxy span the medieval and post-Soviet periods, and her research interests focus on popular faith (in the broadest sense) and the relationship between religious and national identity.
or
Not Currently Available for Direct Purchase