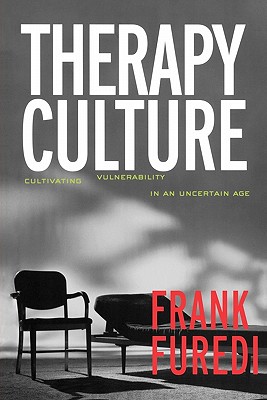 Therapy Culture (Paperback)
Cultivating Vulnerability in an Uncertain Age
Routledge, 9780415321594, 256pp.
Publication Date: October 13, 2003
* Individual store prices may vary.
Description
Therapy Culture explores the powerful influence of therapeutic imperative in Anglo-American societies. In recent decades virtually every sphere of life has become subject to a new emotional culture. Professor Furedi suggests that the recent cultural turn toward the realm of the emotions coincides with a radical redefinition of personhood. Increasingly vulnerability is presented as the defining feature of people's psychology. Terms like people 'at risk', 'scarred for life' or 'emotional damage' evoke a unique sense of powerlessness. Furedi questions the widely accepted thesis that the therapeutic turn represents an enlightened shift towards emotions. He claims that therapeutic culture is primarily about imposing a new conformity through the management of people's emotions. Through framing the problem of everyday life through the prism of emotions, therapeutic culture incites people to feel powerless and ill. Drawing on developments in popular culture, political and social life, Furedi provides a path-breaking analysis of the therapeutic turn.
About the Author
Frank Furedi is Professor of Sociology at the University of Kent, Canterbury.