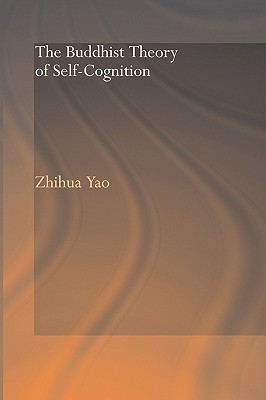 The Buddhist Theory of Self-Cognition (Routledge Critical Studies in Buddhism) (Hardcover)
Routledge, 9780415344319, 198pp.
Publication Date: October 24, 2005
Other Editions of This Title:
Paperback (4/29/2009)
* Individual store prices may vary.
Description
This highly original work explores the concept of self-awareness or self-consciousness in Buddhist thought. Its central thesis is that the Buddhist theory of self-cognition originated in a soteriological discussion of omniscience among the Mahasamghikas, and then evolved into a topic of epistemological inquiry among the Yogacarins. To illustrate this central theme, this book explores a large body of primary sources in Chinese, Pali, Sanskrit and Tibetan, most of which are presented to an English readership for the first time. It makes available important resources for the study of the Buddhist philosophy of mind.
About the Author
Zhihua Yao received his PhD from Boston University. He is Research Assistant Professor at the Centre of Buddhist Studies, The University of Hong Kong. He specializes in Buddhist Philosophy and Philosophy of Religion.