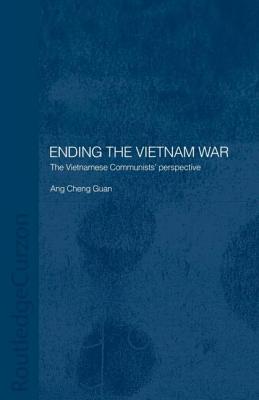 Ending the Vietnam War (Paperback)
The Vietnamese Communists' Perspective (Routledge Studies in the Modern History of Asia)
Routledge, 9780415406192, 212pp.
Publication Date: November 8, 2003
* Individual store prices may vary.
Description
Existing studies of the Vietnam War have been written mostly from an American perspective, using western sources, and viewing the conflict through western eyes. This book, based on extensive original research, including Vietnamese, Chinese and former Soviet sources, tells the story of the war from the Tet offensive in 1968 up to the reunification of Vietnam in April 1975. Overall, it provides an important corrective to the predominantly US-centric narratives of the war by placing the Vietnamese communists centre-stage in the story. It is a sequel to the author's RoutledgeCurzon book The Vietnam War From the Other Side, which covers the period 1962-68.
About the Author
Ang Cheng Guan is currently Head of Studies and Associate Professor at the Institute of Defence and Strategic Studies, Nanyang Technological University, Singapore. His research interests include the international history of the Vietnam War and post-World War II Southeast Asia.