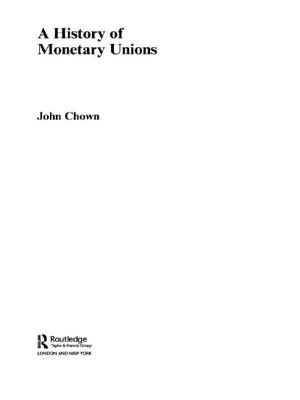 A History of Monetary Unions (Paperback)
Routledge, 9780415406864, 384pp.
Publication Date: April 6, 2006
Other Editions of This Title:
Hardcover (2/27/2003)
* Individual store prices may vary.
Description
In this comprehensive historical overview, the author writes about monetary unions with an admirable completeness and covers such themes as:
*The Gold Standard
*Monetary Unions in Countries and Areas from Latin America to The British Empire to Japan and Korea with many in between
*EMU and its Policy Ramifications
*the CFA Franc Zone in the former French Colonies.
Written in readable and enjoyable prose, A History of Monetary Unions combines historical analysis with present day context. The book will be of great interest to students and academics involved in the study of money, banking and finance. It is also essential reading for anyone working in the financial sector.
About the Author
John Chown is a principal partner in Chown Dewhurst LLP, an Independent UK and International Tax advisor. Another of his books, History of Money, is also available from Routledge.