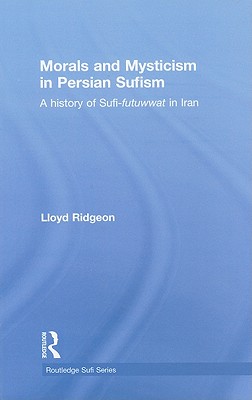 Morals and Mysticism in Persian Sufism
A History of Sufi-Futuwwat in Iran (Routledge Sufi #10)
Hardcover

* Individual store prices may vary.
Other Editions of This Title:
Paperback (3/29/2014)
Description
Sufism is often understood to be the mystical dimension of Islam, and many works have focused on the nature of "mystical experiences" and the relationship between man and God. Yet Sufism was a human response to a wide range of contexts and circumstances; the fact that Sufis lived in society and interacted with the community necessitating guidance on how to behave.
This book examines the development of Persian Sufism, showing it to be a practical philosophy of the everyday rather than just a metaphysical phenomena. The author explores the ethic of futuwwat (or jawanmardi), an Iranian code of honour that emphasised loyalty, humility, generosity and bravery. Although inevitably some Sufis spiritualised this code of honour and applied it to their own relationship with God, the ethic continued to permeate Sufi behaviour on a more mundane level, typified by the strong links between Sufis and certain trades.
Drawing on field research in Iran, as well as detailed analysis of both Arabic and Persian texts and new materials that have been published in Iran in recent years, this is the first book in English to provide a history of Persian Sufi-futuwwat, As such, this book is an important contribution to the study of Persian Sufism, and to the fields of Islam, history and religion.
Routledge, 9780415544344, 227pp.
Publication Date: July 12, 2010
About the Author
Lloyd Ridgeon is Reader in Islamic Studies at the University of Glasgow. He teaches courses on classical Islamic Studies, modern Iran and modern Islamic thought, and his research interests include Sufism, Iranian history and culture, Iranian cinema and Islamic theology. His most recent publications include Sufi Castigator (Routledge, 2007), Religion and Politics in Modern Iran (I.B. Tauris, 2006), Sufism: Critical Concepts (4 volumes), (Routledge, 2008) and Iranian Intellectuals 1997-2007 (Routledge, 2008).