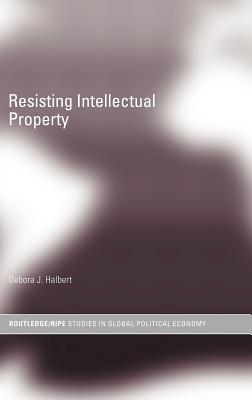 Resisting Intellectual Property (Routledge/Ripe Studies in Global Political Economy) (Hardcover)
Routledge, 9780415701273, 242pp.
Publication Date: April 21, 2005
Other Editions of This Title:
Paperback (12/7/2006)
* Individual store prices may vary.
Description
Over the past decade, the scope of copyright and patent law has grown significantly, strengthening property rights, even when such rights seem to infringe upon other, more basic, priorities. This book investigates the ways in which activists, scholars, and communities are resisting the expansion of copyright and patent law in the information age.
Debora J. Halbert explores how an alternative framework for understanding intellectual property - including about how we ought to think about the issues, the development of social movements around specific issues, and civil disobedience - has developed. Each chapter in the book discusses how resistance is developing in relation to a particular copyright or patent issue such as:
access to patented medication
access to copyrighted information and music via the Internet
the patenting of genetic material.
This controversial book examines the ways in which the idea of intellectual property is being re-thought by the victims of an over-expansive legal system. It will appeal to students and researchers from a range of disciplines, from law and political science to computer science, with an interest in intellectual property.
About the Author
Debora Halbert is Associate Professor of Political Science and Department Chair at Otterbein College, USA. Her interests include intellectual property law, primarily copyright law, and political theory.