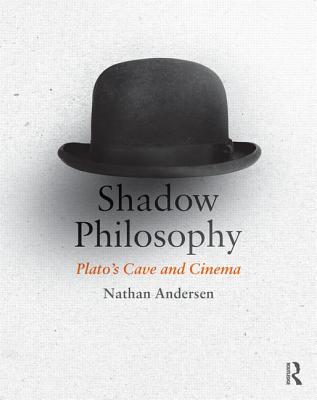 Shadow Philosophy (Paperback)
Plato's Cave and Cinema
Routledge, 9780415742061, 172pp.
Publication Date: April 17, 2014
* Individual store prices may vary.
Description
Shadow Philosophy: Plato's Cave and Cinema is an accessible and exciting new contribution to film-philosophy, which shows that to take film seriously is also to engage with the fundamental questions of philosophy. Nathan Andersen brings Stanley Kubrick's film A Clockwork Orange into philosophical conversation with Plato's Republic, comparing their contributions to themes such as the nature of experience and meaning, the character of justice, the contrast between appearance and reality, the importance of art, and the impact of images.
At the heart of the book is a novel account of the analogy between Plato's allegory of the cave and cinema, developed in conjunction with a provocative interpretation of the most powerful image from A Clockwork Orange, in which the lead character is strapped to a chair and forced to watch violent films.
Key features of the book include:
a comprehensive bibliography of suggested readings on Plato, on film, on philosophy, and on the philosophy of film
a list of suggested films that can be explored following the approach in this book, including brief descriptions of each film, and suggestions regarding its philosophical implications
a summary of Plato's Republic, book by book, highlighting both dramatic context and subject matter.
Offering a close reading of the controversial classic film A Clockwork Orange, and an introductory account of the central themes of the philosophical classic The Republic, this book will be of interest to both scholars and students of philosophy and film, as well as to readers of Plato and fans of Stanley Kubrick.
About the Author
Nathan Andersen teaches philosophy and film at Eckerd College, USA. He programs an award-winning cinema series in Tampa Bay, Florida, and is the co-director of the "Visions of Nature/Voices of Nature," Environmental Film Festival. He has published articles on the history of philosophy, environmental philosophy, and film.