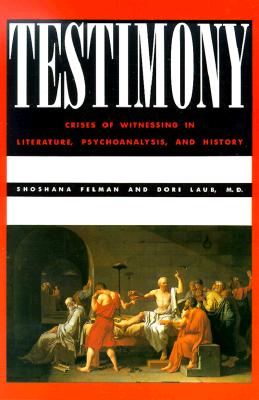 Testimony (Paperback)
Crises of Witnessing in Literature, Psychoanalysis and History
Routledge, 9780415903929, 312pp.
Publication Date: December 13, 1991
* Individual store prices may vary.
Description
In this unique collection, Yale literary critic Shoshana Felman and psychoanalyst Dori Laub examine the nature and function of memory and the act of witnessing, both in their general relation to the acts of writing and reading, and in their particular relation to the Holocaust. Moving from the literary to the visual, from the artistic to the autobiographical, and from the psychoanalytic to the historical, the book defines for the first time the trauma of the Holocaust as a radical crisis of witnessing "the unprecedented historical occurrence of...an event eliminating its own witness." Through the alternation of a literary and clinical perspective, the authors focus on the henceforth modified relation between knowledge and event, literature and evidence, speech and survival, witnessing and ethics.
About the Author
Shoshana Felman is the Thomas E. Donnelly Professor of French and Comparative Literature at Yale University. Dori Laub is a psychiatrist engaged in the treatment of trauma survivors and is cofounder of the Holocaust Survivors' Film Project and of the Video Archives for Holocaust Testimonies at Yale University.