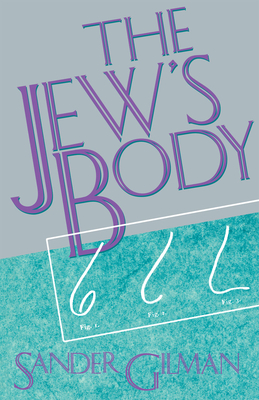 The Jew's Body (Paperback)
Routledge, 9780415904599, 316pp.
Publication Date: October 12, 1991
* Individual store prices may vary.
Description
Drawing on a wealth of medical and historical materials, Sander Gilman sketches details of the anti-Semitic rhetoric about the Jewish body and mind, including medical and popular depictions of the Jewish voice, feet, and nose. Case studies illustrate how Jews have responded to such public misconceptions as the myth of the cloven foot and Jewish flat-footedness, the proposed link between the Jewish mind and hysteria, and the Victorians' irrational connection between Jews and prostitutes. Gilman is especially concerned with the role of psychoanalysis in the construction of anti-Semitism, examining Freud's attitude towards his own Jewishness and its effect on his theories, as well as the supposed "objectiveness" of psychiatrists and social scientists.
About the Author
Sander Gilman is Goldwin Smith Professor of Humane Studies at Cornell University and Professor of the History of Psychiatry at Cornell Medical College.