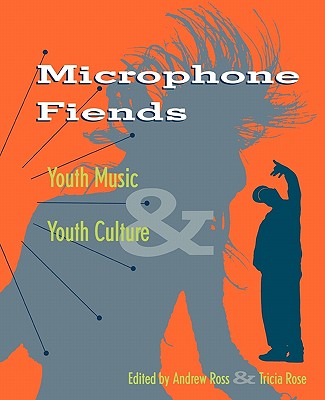 Microphone Fiends (Paperback)
Youth Music and Youth Culture
Routledge, 9780415909082, 288pp.
Publication Date: June 23, 1994
* Individual store prices may vary.
Description
Microphone Fiends, a collection of original essays and interviews, brings together some of the best known scholars, critics, journalists and performers to focus on the contemporary scene. It includes theoretical discussions of musical history along with social commentaries about genres like disco, metal and rap music, and case histories of specific movements like the Riot Grrls, funk clubbing in Rio de Janeiro, and the British rave scene.
About the Author
Tricia Rose is Assistant Professor of History and Africana Studies at New York University. Andrew Ross is Director of the American Studies Program and Professor of Comparative Literature at New York University.