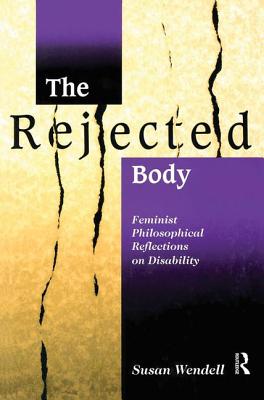 The Rejected Body
Feminist Philosophical Reflections on Disability (Interaction; 11)
Paperback

* Individual store prices may vary.
Description
The Rejected Body argues that feminist theorizing has been skewed toward non-disabled experience, and that the knowledge of people with disabilities must be integrated into feminist ethics, discussions of bodily life, and criticism of the cognitive and social authority of medicine. Among the topics it addresses are who should be identified as disabled; whether disability is biomedical, social or both; what causes disability and what could 'cure' it; and whether scientific efforts to eliminate disabling physical conditions are morally justified. Wendell provides a remarkable look at how cultural attitudes towards the body contribute to the stigma of disability and to widespread unwillingness to accept and provide for the body's inevitable weakness.
Routledge, 9780415910477, 214pp.
Publication Date: July 2, 1996
About the Author
Susan Wendell is Associate Professor of Women's Studies at Simon Fraser University, British Columbia. She is the co- editor, with David Copp, of Pornography and Censorship (1983).