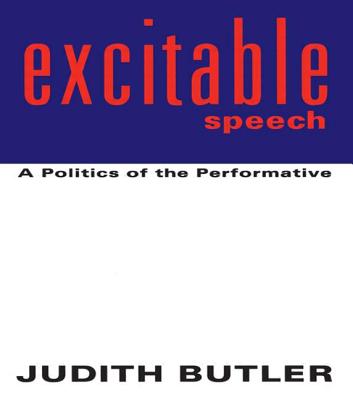 Excitable Speech (Paperback)
A Politics of the Performative
Routledge, 9780415915885, 200pp.
Publication Date: March 7, 1997
* Individual store prices may vary.
Description
With the same intellectual courage with which she addressed issues of gender, Judith Butler turns her attention to speech and conduct in contemporary political life, looking at several efforts to target speech as conduct that has become subject to political debate and regulation. Reviewing hate speech regulations, anti-pornography arguments, and recent controversies about gay self-declaration in the military, Judith Butler asks whether and how language acts in each of these cultural sites.
About the Author
Judith Butler is Chancellor's Professor at the University of California, Berkeley. Her previous books include Gender Trouble (Routledge, 1990), and Bodies That Matter (Routledge, 1993).