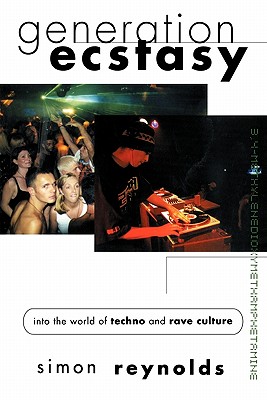 Generation Ecstasy (Paperback)
Into the World of Techno and Rave Culture
Routledge, 9780415923736, 480pp.
Publication Date: July 16, 1999
Other Editions of This Title:
Hardcover (1/29/2016)
* Individual store prices may vary.
Description
In Generation Ecstasy, Simon Reynolds takes the reader on a guided tour of this end-of-the-millenium phenomenon, telling the story of rave culture and techno music as an insider who has dosed up and blissed out. A celebration of rave's quest for the perfect beat definitive chronicle of rave culture and electronic dance music.
About the Author
Simon Reynolds is a Consulting Editor at Spin magazine. He is the author of Blissed Out: The Raptures of Rock (1990) and, with Joy Press, of The Sex Revolts: Gender, Rebellion and Rock 'n' Roll (1995).