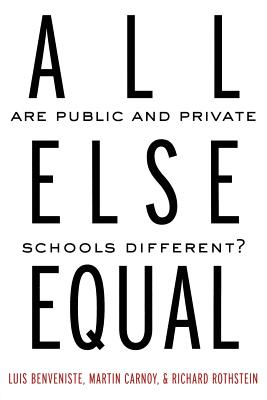 All Else Equal (Paperback)
Are Public and Private Schools Different?
Routledge, 9780415931977, 206pp.
Publication Date: November 22, 2002
* Individual store prices may vary.
Description
Private schools always provide a better education than public schools. Or do they? Inner-city private schools, most of which are Catholic, suffer from the same problems neighboring public schools have including large class sizes, unqualified teachers, outdated curricula, lack of parental involvement and stressful family and community circumstances. Straightforward and authoritative, All Else Equal challenges us to reconsider vital policy decisions and rethink the issues facing our current educational system.